Some of the most special memories in life are around food. The go-to comfort food, the meal that you'd travel distances for, the meal with one's first salary, the meal that you shared as a family over unending conversations or the first special date meal, and so many more. Each of it has its own charm and a special place in one's heart. McDonald's is happy to be a part of such moments, and we love it when we hear someone talk about McDonald's gushing with excitement and love. It's almost like talking about one's first love…
As you celebrate life's precious moments with McDonald's best meal, we are celebrating your words and love with McDonald's Valentine's Day Special Combos. As you indulge in your favorite meal, be it the evergreen McVeggie, French Fries and coke, McChicken, your favorite Happy Meal or the more recent McSpicy Fried Chicken (available in the South region), Chef's Special Gourmet Burger Collection, the sweet side of our menu with Oreo Shakes, McFlurry or the Hot & Cold Beverages, we've put together words that reflect your love for items from the McDonald's Burger Menu and beyond. Words that help identify a true McDonald's lover.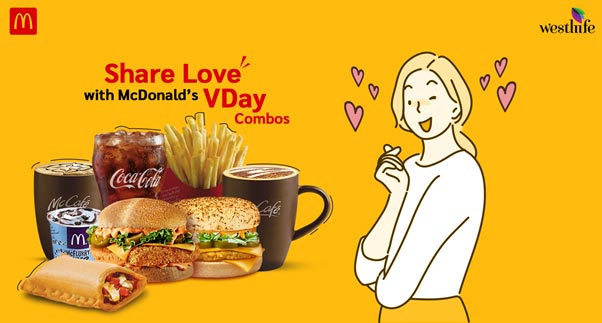 It's the season to flaunt love, and food love is BAE! So, let's take a quick look at what love for McDonald's best meals, moments cherished and more look like.
McDonald's French Fries Fan Forever
No McDonald's meal is complete without everyone's favorite, French Fries. And then, we have the hardcore fans, who need nothing else with it. We're told that's a complete meal!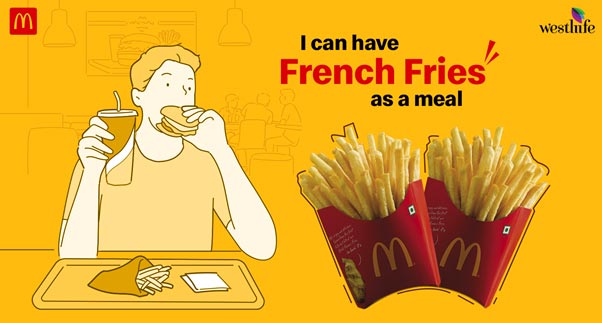 Nothing beats their favorite Burger
Wait, who has just one of what they like, when two feels just about right! Our more the merry fans are loyalists like no other. And we're happy to hear you rave year after year about your favorites.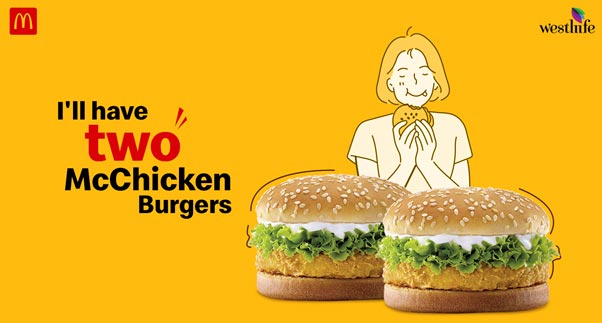 The experimental McDonald's Enthusiast
We are glad to learn about your experiments with food, and share it with the world. Keep them comin'!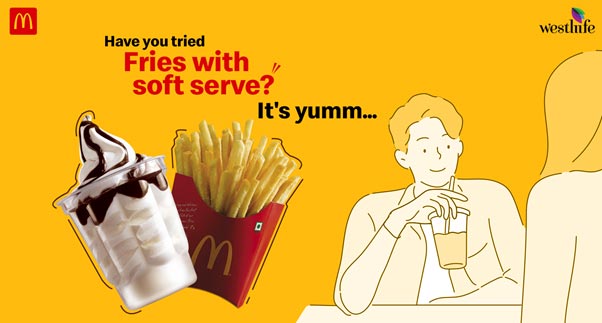 No place like McDonald's!
You've found your cozy corner, a safe space to create moments and celebrate life in all its parts, and we're delighted that you choose McDonald's every single time!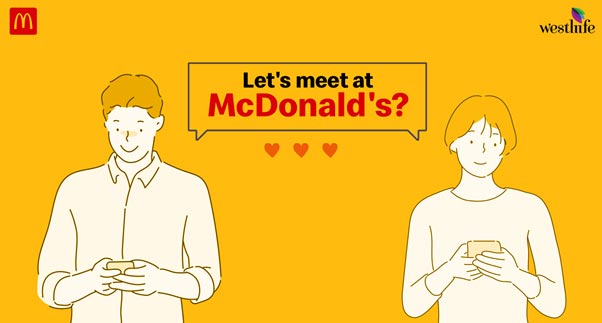 It's a McDonald's Toy Storyteller
A collector of not just things but moments. We're sure you have been a McDonald's fan for a while now and have McDonald's stories up your sleeve, ready to share.
If you have heard someone profess their love for McDonald's in more words than one, feel free to share it with us. And while the celebration of love continues, you could order a burger or two online, or the McDonald's best meal from our VDay Special Combos on the McDelivery website or app and keep the celebration of love going.