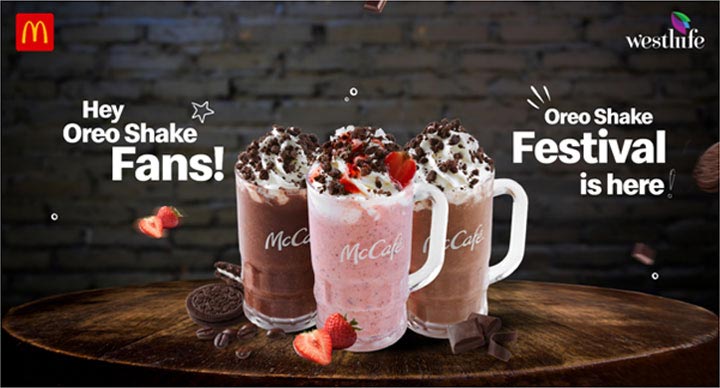 Holidays and festivities are just around the corner, 'tis the season to shop-till-you-drop, and to eat, drink and be merry. We know without a doubt that everybody has been waiting impatiently to be able to enjoy the small joys in life like spending time with friends and family, going shopping, eating out, etc. Since it is the festive season and to give you yet another reason to celebrate (just in case you were running out of excuses), McDonald's McCafé brings to you- The Oreo Shake Festival with three insanely delicious Oreo-inspired McDonald's milkshake flavours that will rock your world.
What's the Oreo Shake Festival?
With the three new additions to the McCaféBeverage Menu, you are guaranteed to find your next milkshake obsession. Creamy, smooth, and fun, theNew Shakes are both a satisfying milkshake and a decadent dessert rolled into one which are sure to hit the spot!So, which one are you going to pick?
Introducing the new kids on the block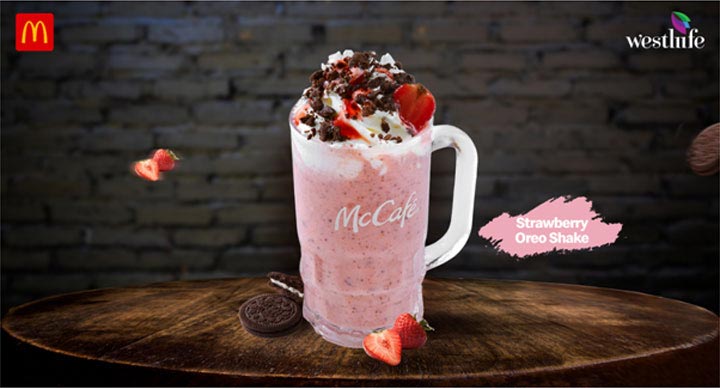 Strawberry Oreo Shake: This indulgent treat is a match made in heaven with strawberry and Oreo. Blended together with a splash of milk and ice, it is the perfect drink for your sweet tooth.A definite crowd-pleaser, this one is a sure love at first sip.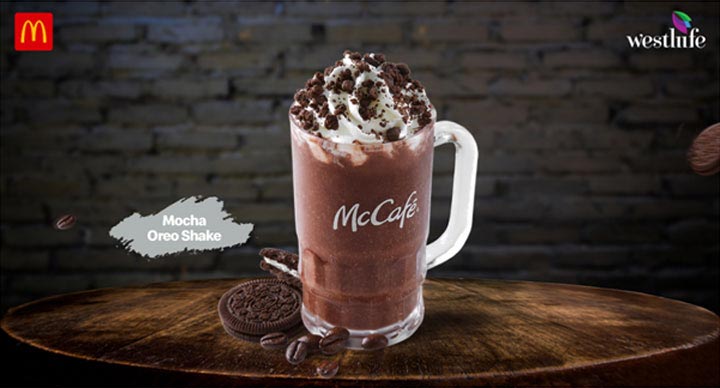 Mocha Oreo Shake:This thick shake isdelectable and a perfect combination of rich espresso and chocolate with a crunch of Oreo – it's hard to resist this one. But then why should you, right?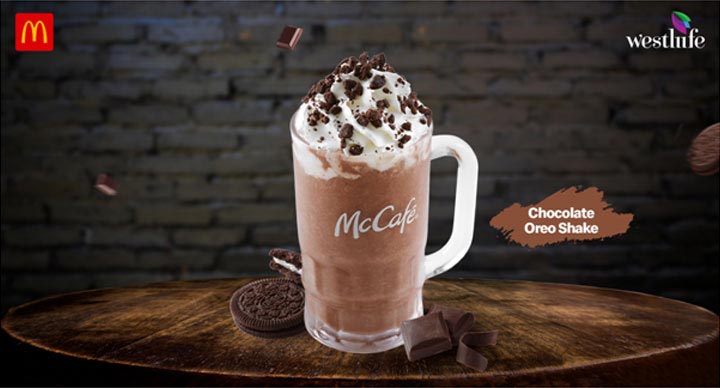 Chocolate Oreo Shake: A refreshing sweet treat made from chocolate sauce and Oreo cookies, blended with ice, garnished with whipped cream and topped with Oreo bits for good measure. This will definitely have all you chocolate fans cheering!
So, get ready to bring on the brain freeze with these out-of-the-world, new and exciting OreoShakes, perfectlyblended for your tummy's sweet-craving appetite.Whether you're just hanging out with your friends, or taking your family out for a weekend meal or grabbing your treat to go, the new Oreo Shakes at McDonald's arethe perfect cold accompaniment to any of our meals and combos, or even as a treat by themselves.
Available for a limited period only. Order in for the shakes through the McDeliverywebsite or app, or order in when at the McDonald's restaurant next. Try one, try two, or let's be real, you're going to want to try them all.