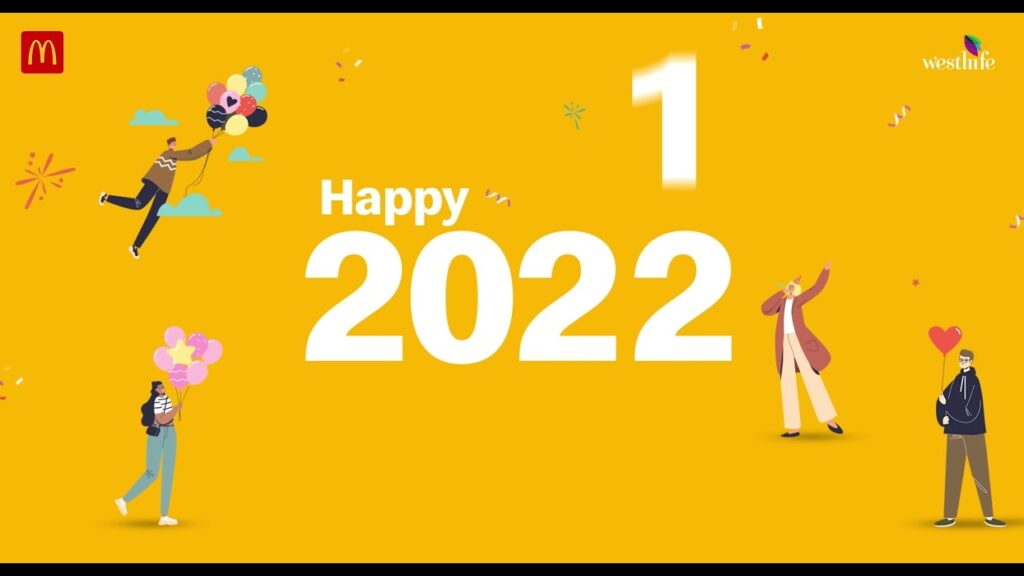 The first McDonald's restaurant opened in 1996 in Bandra, Mumbai. It's been a memorable 25 years, and with over 300 restaurants today across India, we guess it is safe to say that 'we are lovin' it' and we know that you, our customers, are lovin' it too. As one of the country's largest chains of quick service restaurants, serving millions of customers every day, our growth story has been built on a solid foundation of outstanding quality and pure trust. As our chests are welling with pride and gratitude on achieving this remarkable milestone, we can't help but reminisce on some of the important happenings of this year that was.
So, grab a seat and a McDonald's Meal or your favorite McDonald's item and dessert too, while we take you down memory lane.
A Look Back at 2021's Top McDonald's Moments
February: We started the year with a celebration for the 'Leaplings', who get to celebrate their birthday's only once in four years. By introducing the 'Secret Leap Menu' just for them, we made sure they feel special on their special day.
April: Taking a step towards inclusivity, McDonald's tied up with the NGO, The Association of People with Disability, and hosted about 29 children with limited hand mobility. We shared our McDonald's EatQual package burgers with them and to say that it was a super fun evening would be an understatement.
June: Who doesn't know about BTS, the sensational and very talented K-pop group? When we decided to collaborate with them, well, let's just say that it was a "Dope" idea. Get it? Well, if you are a BTS fan you would. Anyway, our limited-edition BTS Meal was a super duper hit!
August: A new introduction to the McDonald's India Menu was the McDonald's Chef's Special Gourmet Burgers. A new, unique, indulgent and insanely delicious collection of chicken and veg burgers that just upped the McDonald's Food game.
September: Inspired by traditional Indian beverages, McDonald's introduced two new 'immunity boosting beverages' with natural and healthy ingredients. These beverages were made to bring a sense of warmth and wholesomeness. And it did exactly that.
October: For the T-20 cricket crazies, McDonald's introduced the 'Match Day Combos'. All that nail-biting excitement was replaced with burger-biting, and why not? McDonald's and cricket was as perfect a match as burger and fries are. And the Match Day Combos were loved by all. No googly there.
November: With 25 years of McDonald's in India, we decided to introduce the #25ActsofHappy, where we celebrate 25 different acts to show our love. The first act was a 'Memory Bite' and the second was a wholesome and healthy Happy Meal for the kids in celebration of Children's Day. November also saw the introduction to the Oreo Shake Festival with 3 new limited-edition flavours. The hottest collab ever also was in November, with the super talented star, Rashmika Mandanna. The Rashmika Meal was a mega hit and it got all her fans in a tizzy wanting to get a taste of their favorite's favorite meal. Can't blame them, can we?
It's a Wrap. Or is it?
At McDonald's we take great pride in our food! Made with the best quality and freshest ingredients, we are always looking for ways to bring nothing but the best to you. 2021 was an eventful year for McDonald's and we had so much fun bringing new food and new experiences your way. Well, there's so much more coming your way in 2022 and we look forward to bring you more joy and love and also more yummy in the tummy.