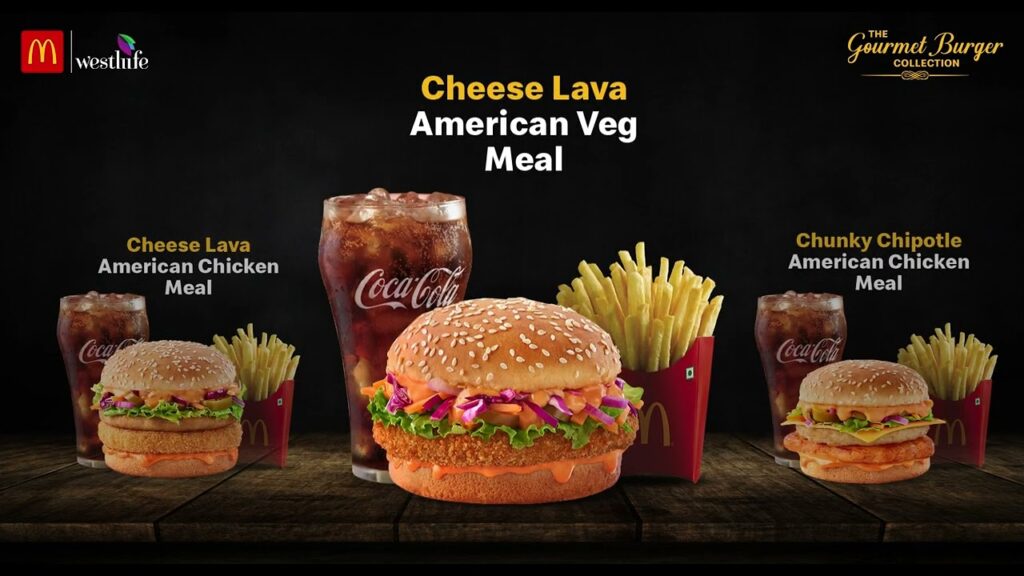 Are you craving for mouthwateringly delicious gourmet burgers? Or is it just the regular hunger pangs? Whichever be the case, know that you've got a whole menu of McDonald's Chef's Special Gourmet Burger Meals to satiate it.
When you are looking for nothing but the best chicken burger or veg burger, it has got to be the chef's special McDonald's Gourmet Burger Collection with flavors, ingredients and wholesomeness on point. And hey, the news is that it's all of this and more at a grab worthy price! We're getting to the good…wait, the best part now: McDonald's Gourmet Burger Collection Meal is now available at ₹320 only! And you know the options range from spicy to cheesy, each one equally flavorful and indulgent!
What would you like on the table, alongside the French Fries (medium) and the beverage of your choice? The cheesy rush of the Triple Cheese American Meal or Cheese Lava American Meal, the spice tease of the McSpicy Premium Meal or Piri Piri Spiced Burger Meal or the flavors of the Chunky Chipotle American Meal?
While the McSpicy Premium Burger and the Cheese Lava American Burger are running hot contenders, you can take a second opinion from your tastebuds while you make up your mind. The Chef's Special Gourmet Burger Collection Meal is a meal to relish at any hour of the day.
Working Lunch
Hustling with an empty tummy or the want for something yummy can be tricky. Get to your cheesy favorite or the spicy one from the Chef's Special Gourmet Burger Collection to hustle with an inspiring meal in hand.
Movie Nights
Is it a chill marathon movies evening? Let's give you ample options with the McDonald's Gourmet Burger Meals to complement the setting of the evening.
Relaxed Family Meals
McDonald's Gourmet Burger Collection has burgers both spicy and cheesy to select from. With the fresh ingredients, flavorful sauces and soft buns, there is a lot to relish in each bite.
Date Night Setting
Looking for nothing but your kind of perfection for a special date night setting? Burgers are the perfect choice indeed! Surprise your partner with the McDonald's Chef's Special Gourmet Burger based on their preferred flavors, let mmm's begin right at the meal.
Already thinking of when and what to order in? Move to the McDelivery website or app, and get your gourmet burger meal order at ₹320 right away!