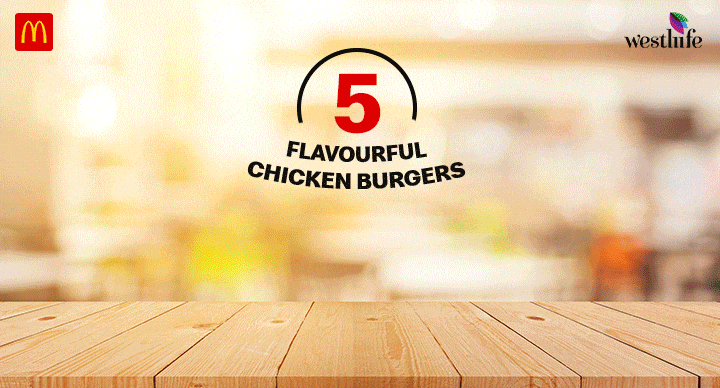 It's Chicken Month all September, so you need to ensure you treat yourself to the best chicken in town, especially at this time.
That's why you have to include McDonald's crispy chicken burgers in your eat list.
We use only top-notch chicken sourced through a certified controlled supply chain and tested for quality at every step. The result: delectable, nutrition-packed chicken burgers that make for memorable bites.
Here's a selection of our five best and most sizzling chicken burgers for your Chicken Month plans. Make sure you savour them ALL!
McSpicy Chicken Burger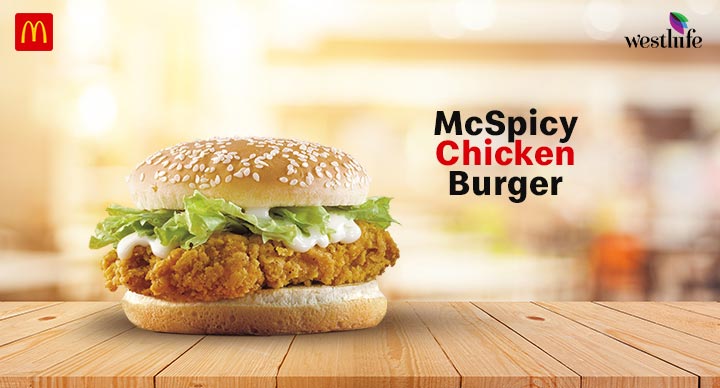 Each bite of this spice-loaded burger will give you the signature crunch that defines its succulent chicken patty's flavourful batter coating. Add to that some refreshingly green lettuce, coupled with a deliciously creamy sauce, and your taste buds are sure to have a cracking time! Pair this crispy McDonald's chicken burger with one of our refreshing Chillers—we recommend our soothing strawberry one—for a smashing meal.
McChicken Burger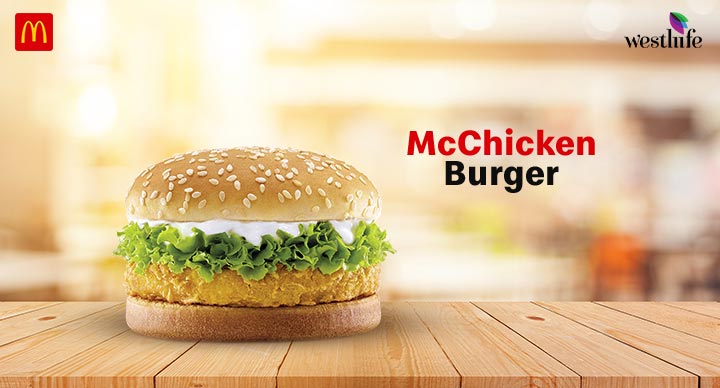 Get the classic McDonald's taste with this wholesome burger, where our iconic tender chicken patty shares space with high-quality mayo and the freshest lettuce you can imagine.
Chicken Maharaja Mac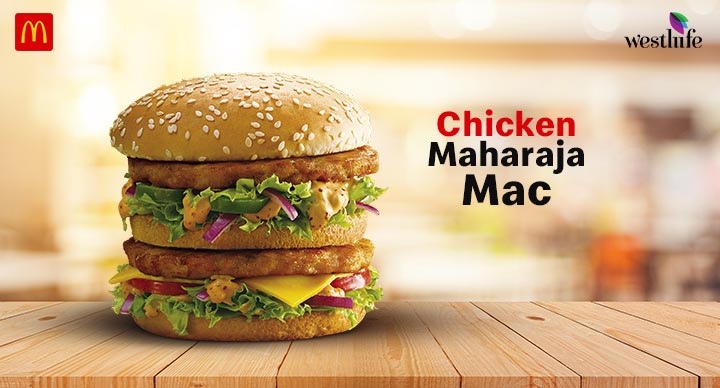 Speaking of the best chicken burgers, you cannot afford to miss out on our tallest chicken burger for your Chicken Month celebrations. Especially when it has two sizzling chicken patties vying for your belly, along with a bevy of fresh produce (jalapeños, onion, tomato, lettuce, cheese) and our very exciting habanero sauce.
Cheese Lava American Chicken Burger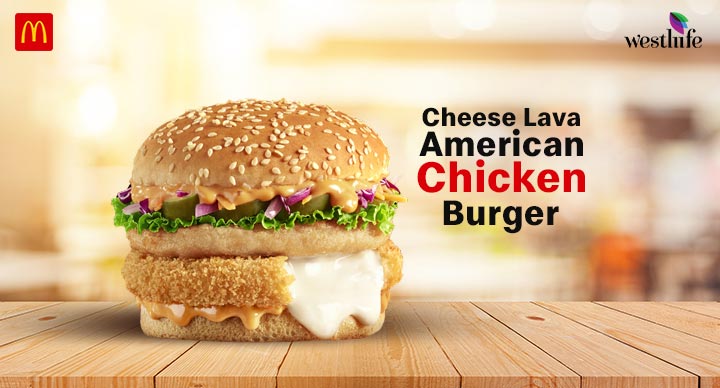 When chicken and copious amounts of cheese come together, it's a combination like no other. And this indulgent one from the newly launched McDonald's Gourmet Burger Collection is a flavour-packed bonanza as well. Cheese gushes out in sinful proportions from a tempting veg patty, which beautifully complements the burger's core flame-grilled chicken patty. And then you have roasted chipotle sauce, jalapeños, shredded onion, and a lettuce-based salad completing the flavour party. You ask for a chicken-and-cheese burger and get so much in one—can there be anything better than this?
Chicken Kebab Burger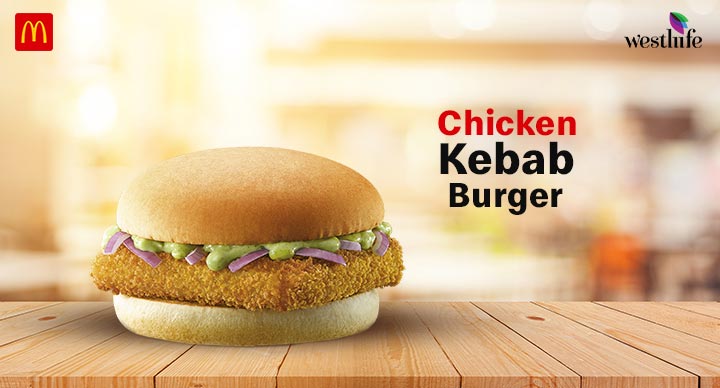 Kebab in a burger is the fusion dish we all need. And in this case, we have a strategically shaped chicken kebab patty made even more delightful in the company of tangy rassam sauce and juicy onion bits. There's no shred of doubt that this crispy McDonald's chicken burger makes for an anytime eat.
Let your September be full of good chicken with these winning burgers. Head to your nearest McDonald's restaurant to get a bite of our best chicken burgers. Or order them from the McDelivery website or app.