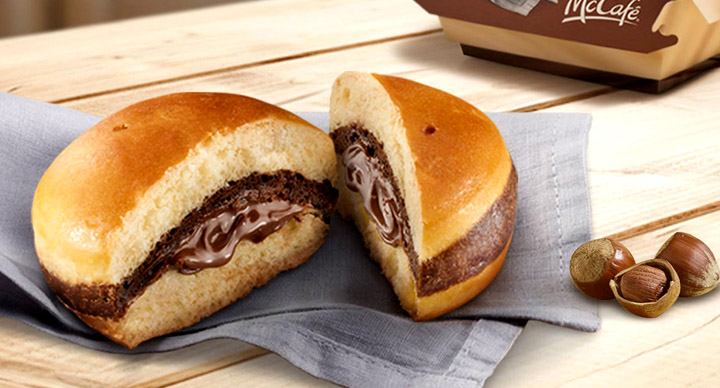 If you are a fan of Nutella, you have a good reason to visit Italy now. McDonald's Italy has launched 'Sweety Con' a sweet burger with Nutella spread between two buns.
Initially, some people believed that the Sweety Con burger would have meat as well. But all speculations were put to rest when McDonald's announced that it was going to be just a hazelnut spread between soft buns.
The fact that the news has already gone viral on Social Media channels, is a reflection of the popularity of both Nutella – which is a perfect combination of chocolate and hazelnuts – and McDonald's. McDonald's Italy's Facebook describes it as: "A soft sweetness has arrived that you will not be able to resist. Try Sweety with Nutella now: Soft bread with a creamy, indulgent center!"
Irresistible seems to be the word for this burger because it has become popular in just a couple of days since its launch. While it is available only in Italy as of now, fans in other countries are tweeting their heart out, telling McDonald's that it should be launched everywhere.