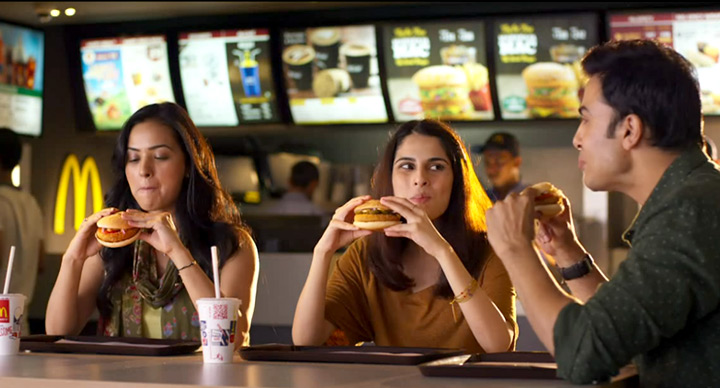 With versatility that impresses vegetarians and non-vegetarians alike and deliciousness deep rooted in Indian cuisine, McAloo Tikki burger is one of the most loved menu items at McDonald's. The burger is iconic in the true sense of the word.
So, can it get any better? Looks like it can. McDonald's has introduced two new international flavours – Mexican McAloo Tikki and Lebanese McAloo Tikki.
Indian-Mexican fusion is a huge hit in many countries with Indian chefs coming up with one innovative idea after another. From Quesadillas to Tacos with stuffing of Indian ingredients, the list of fusion dishes is only growing.
While Indian-Mexican fusion maybe a recent development, the popularity of Lebanese flavours in India is not new. Overall, Indian consumers are more than warming up to the idea of trying new dishes with global flavours.
Commenting on new products, Kedar Teny, Director, Marketing & Digital, McDonald's India – West & South said, "Since the last two decades, McDonald's India has embarked on a journey by listening to our customers, responding to their needs, and innovating our product offerings to appeal to the local appetite. The new McAloo Tikki variants, alongside Mexican Cheesy Fries, offer an intercontinental experience to Indians who are seeking global flavours with an Indian twist. It is our constant endeavor to surprise the patrons of Golden Arches and treat them with new dishes which make them go ga-ga over the brand's 'I'm lovin it' experience."