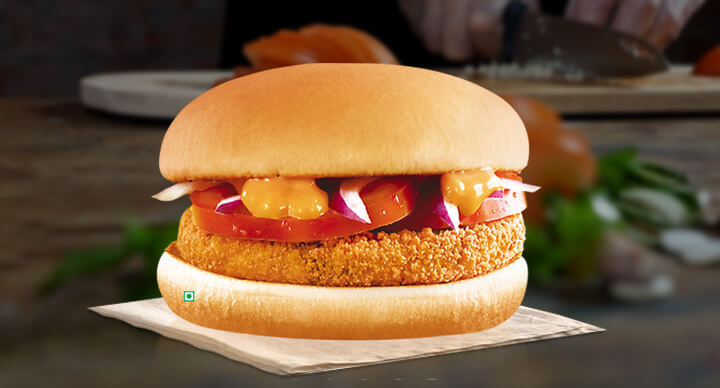 Yes, you read that right, the McAloo Tikki burger is a balanced meal. It means it has all the recommended amount of protein, fat, and carbohydrates required in a balanced meal.
When McAloo Tikki burger was first launched in India in the year 1998, menu localization was not a popular term. The recipe of the Aloo Tikki was time tested but no one knew the burger was in it for the long haul till it was actually launched. The McAloo Tikki Burger was a unique proposition that brought the familiarity of Indian cuisine and the novelty of the very humble potato patty being used to create a burger.
McAloo Tikki burger was so successful, it became the face of McDonald's menu innovation in the country. The combination of a potato and peas patty with special Indian spices coated with breadcrumbs, served with sweet tomato mayo, fresh onions, and tomatoes in a regular bun is still a hit, not just among Indians, but even foreigners who have tried it during their visit to India.
And the latest news is that the McAloo Tikki burger is not just about familiar taste and superb combination of ingredients. It is also about wholesome food and nutrition. If we compare the NIN's suggested amount of protein, fat, and carbohydrates required in a balanced meal, the McAloo Tikki burger stands out as a wholesome meal in itself. Also, its patty has almost 19 gms of fresh vegetables, including potatoes and green peas in every serving.
It is also to be noted that the McAloo burger has been re-engineered over the years in a subtle fashion so that the taste remains the same. For example, the sodium content has been brought down by 10 percent. Artificial preservatives and colours are out of pictures as well. This is not all. McAloo burger also has added dietary fibre which makes sure the patty absorbs less oil while frying. The extra fibre also helps in maintaining a healthy digestive system.
So next time you visit McDonald's, make sure you have a wholesome meal. And in case you have always wondered how a McAloo burger is prepared, don't hesitate to ask the Restaurant Manager for a kitchen tour and he or she will oblige.