Temperatures are soaring with the summers being here and the match time excitement taking over. Hey, fret not! McDonald's India Menu that has the oh-so-refreshing chilled beverages will give you company to chill through this season. Quench your thirst for "I need a chilled drink right now!" with a range of chilled beverages that complement the season's soaring temperatures in the perfect ways! Got you thinking already? Be our guest!
You are going to love what follows next: Reusable bottles! Yes, when you order in for McDonald's Chilled Beverages to chill through moments of match time highs and lows, sixes and the heart in your mouth not-out verdicts, and all the others that follow, your cool drink companion will be delivered in the EZ Delivery Reusable Bottles. Yes! These are convenient, user-friendly bottles that make sipping on your chilled drink an even more enjoyable experience.
Let's break the ice with the chilled McDonald's Beverages that will keep it cool during match time craziness.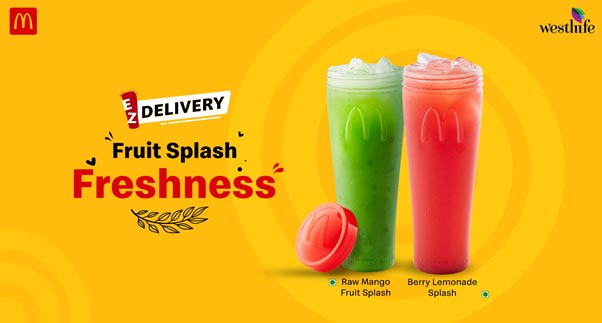 Somethings are better fresh and chilled, isn't it? Much like the McDonald's Fruit Splash. That sip of fruitilicious slurp at the right temperature in flavors like Raw Mango and Berry Lemonade. The flavors that soothe the tingle of cricket excitement.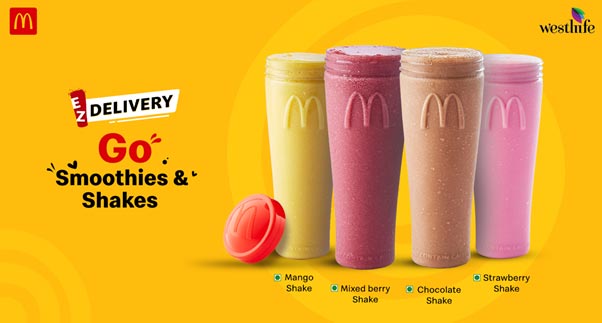 Summers and match time curiosity may dampen the hunger. What do you do next? Call in for McDonald's Smoothies & Shakes. Reset the mood with the kind of flavors that you fancy and cool off the nervous excitement with the McDonald's chilled beverage by your side. Call for the season's favorite – Mango Smoothie, a refreshing bet – the Mixed Berry Smoothie, Strawberry Shake or the divine Chocolate Shake. What do we say, make it a wholesome sesh!
It's the real deal. Match moments with the homies are another level of craziness! Chill with the chillers, of course. McDonald's Chillers that are an aromatic blend of teas come in flavors like Lemon, Strawberry, Green Apple: very refreshing with your fave McDonald's burgers or just by themselves.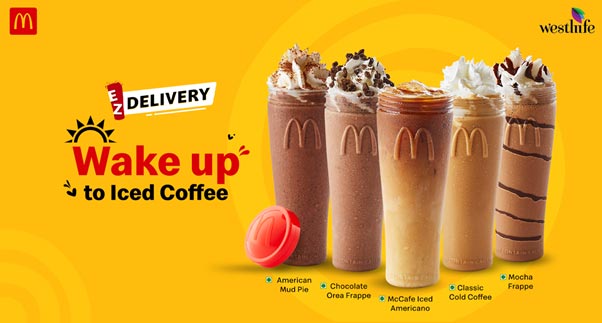 Sometimes cricket matches can also drop the ball on the excitement levels. If you've had a hard day, bring in the evening match with some reboot to begin with. McCafé Ice Coffee and variants of cold coffee may save your day! You've got the classic McDonald's Iced Coffee, McCafé Iced Americano, McCafé Mocha Frappe and the non-caffeinated chocolate refresher – McCafé Chocolate Frappe.
Bring on the match time craziness with the chilled McDonald's beverage of your choice, and well, it's never a bad idea to call in for the indulgent McDonald's burgers and more. Stride in to your nearest McDonald's restaurant or order in from McDelivery website or app, and enjoy the season of cricket with a chilled McDonald's beverage!