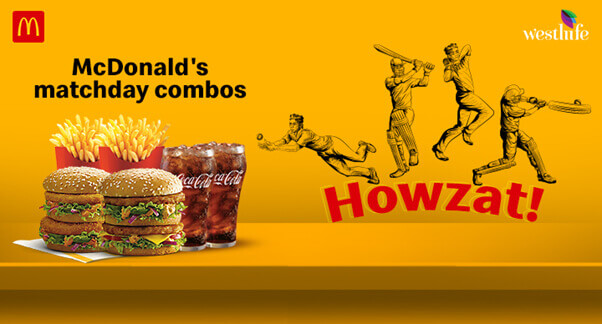 We Indians just love matchmaking, don't we? We're equally crazy about cricket – it's more than just a sport in this cricket-crazy country! So, McDonald's India decided to combine the Indian love for cricket and matchmaking with the favourite items on the McDonald's India menu. McDonald's has rolled out fantastic matchday combos that are perfect for nom-noming during exciting match times. Here are some amazing matchday Combos for the upcoming T20 World Cup.
For the ever-hungry peeps
When it comes to watching a cricket match, are you always hungry? Do you need something to munch every two hours? Then this awesome combo of a Veg Maharaja Mac and Chicken Maharaja Mac, along with two large Fries and two Pizza McPuffs, is enough to keep you satiated throughout the match. Did the batsman hit a six? Replace the nail biting moments with a McDonald's bite. Was that a wicket? That's earned you a fry. Oh, and did we mention the medium Coke? Yep, that's there too.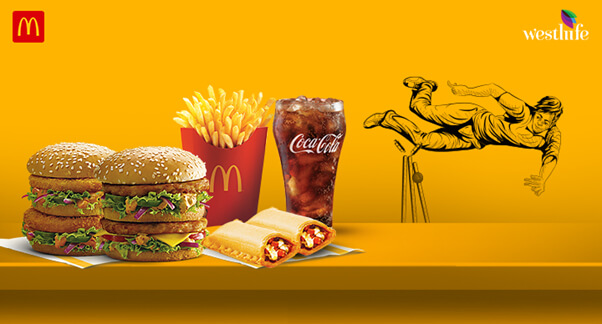 For the ones with a sweet tooth
Some nail-biting matches, like an India-Pakistan match, would benefit from something sweet to keep your nerves soothed. And what better way to soothe the nerves than chilled McDonald's shake? The Strawberry and Chocolate Shakes are made for tense match moments, like when you need six runs from the last three balls! Plus, this combo comes with a McDonald's favourite – medium Fries!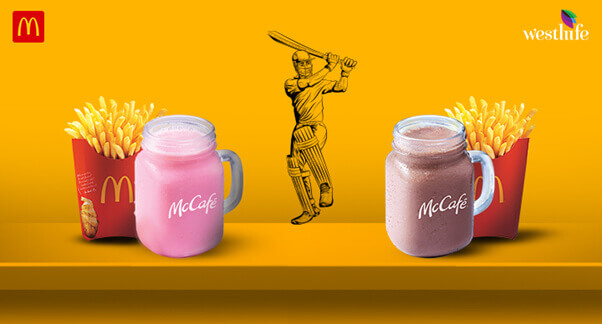 For the ones with a thing for spice
For those who're all about the 'Spice, spice baby!', this sizzling hot combo of a McSpicy Paneer and a McSpicy Chicken Burger is sure to keep them on their toes. With all that spice comes something really nice. The combo comes with two large Fries and two medium Cokes for cooling your palette after all that piquancy.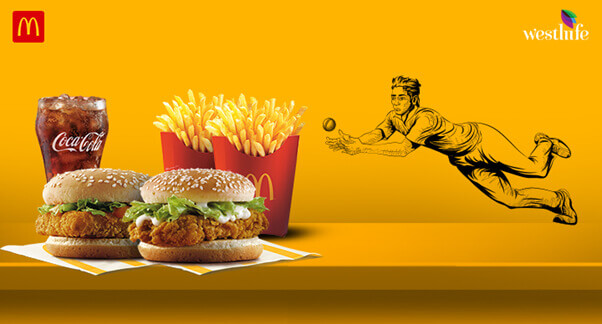 For those who love potatoes, potatoes, and more potatoes
Are you someone who believes that everything in the world is either potato or not a potato? Then this aloo-licious combination will keep you company during India's thrilling match. Imagine this: four McAloo Tikki burgers accompanied by two medium Fries. Isn't it spectacular? There are even two medium Cokes to complete the blissful combo.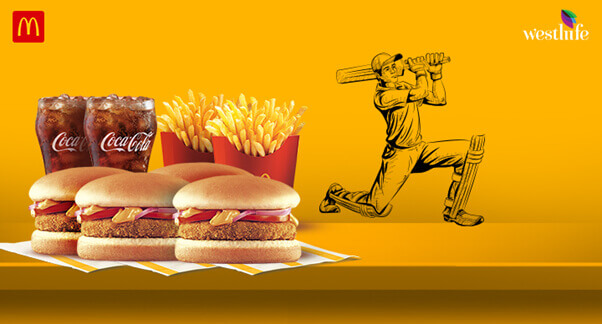 For the serial chillers
Has all that October heat taken a toll on your patience? You need something chill to watch an action-packed match in this heat. Behold the McDonald's classic Chocolate Shake, which comes with the other fave chiller on the list – a small McFlurry Oreo! And of course, there's a medium Fries to complete the combination because, why not? With every ball bowled, dip a fry in McFlurry and munch away to glory – trust us on this!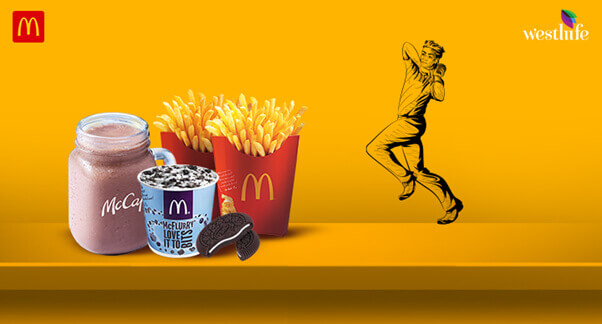 With the T20 World Cup 2021 having taken off, there's a definite thrill in the air! Watch the enthralling matches and celebrate spectacular performances with McDonald's. If you don't feel like leaving your couch, all you need to do is head over to https://www.mcdelivery.co.in/ – and voila! Your order is on its way to you!