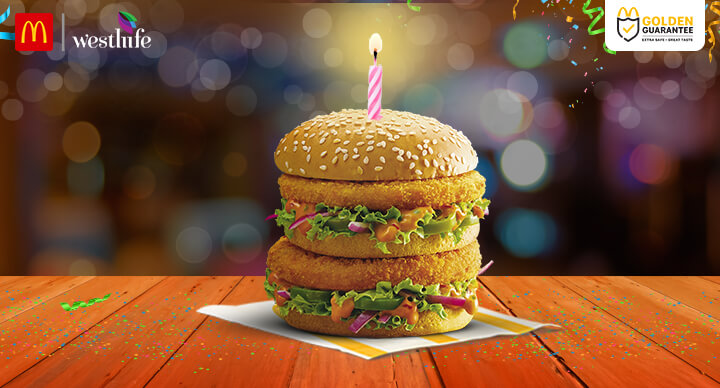 It's that time of the year again. The day you turn a year younger and may want to celebrate to the hilt! And you know how good food can make all the difference on this very important occasion called your birthday!
Check out our top picks from the McDonald's India menu for your special day. Also, our restaurants are now reopening in several parts of the South & West Region while following all precautions. This means you can use our dine-in or takeout options. For a stay-at-home celebration, there's always McDelivery.
Order away these delicious treats. After all, your birthday comes only once a year!
Live it large with the Maharaja Mac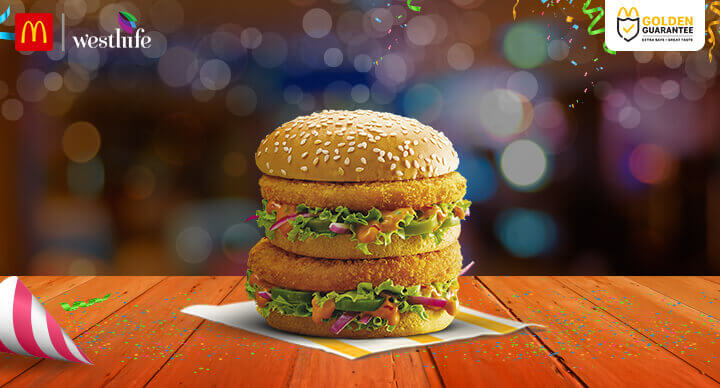 Is there a better idea for your big day than the tallest burger by McDonald's India? Both the Veg and Chicken Maharaja Macs tempt you with two patties in each instead of one. (The Veg Maharaja Mac has corn-and-cheese patties, to be precise.) And both are deliciously supported by jalapeños, cheese, cocktail sauce, and more. It's a party of ingredients, flavours, and textures in just one burger (or two, if you prefer).
Perk it up with our Fries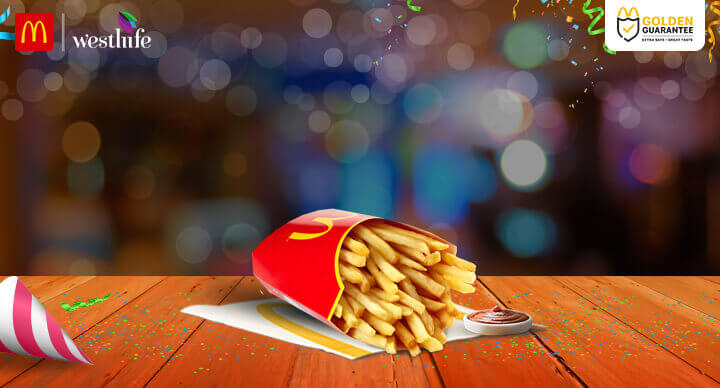 If there's only one McDonald's item you can call for your birthday, let these be it. Our fries' hard-to-recreate crispiness can complete any meal and occasion, and this special day of your life should be no exception. Have them with ketchup for the classic McDonald's experience. Or take things to the next level with our Mexican Cheesy Fries or the red-hot Piri Piri Fries.
Make it hot and epic with McSpicy Fried Chicken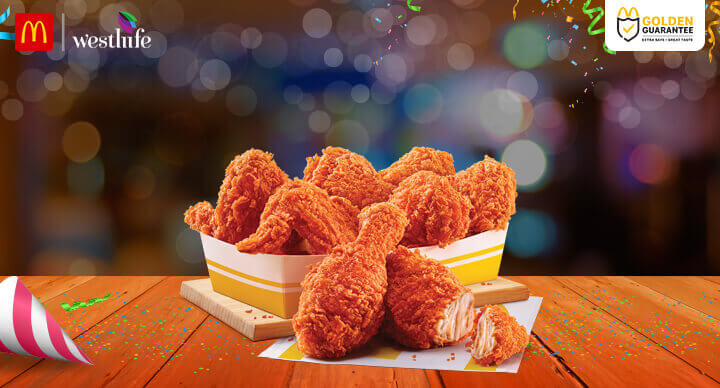 Birthdays and sweets go hand in hand. How about a generous dose of spice for a change? Believe us when we tell you some of the country's hottest ghost peppers make their way into this crispy, fiery scorcher of the McDonald's India menu. Given its exclusive availability at our South Region outlets, those based in the area are in for a special treat!
Chill with Soft Serve Strawberry, Soft Serve Hot Fudge, and McFlurry Oreo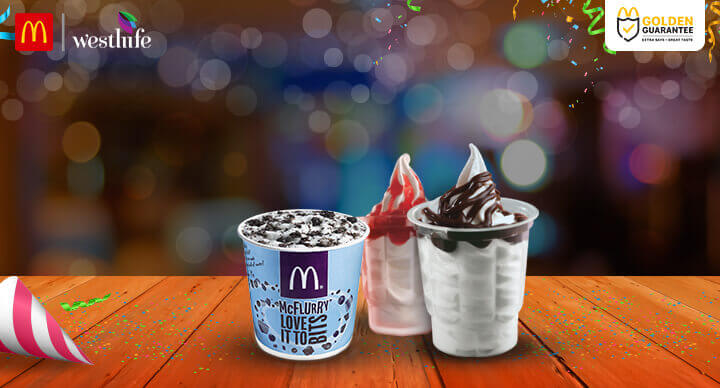 Need a cold treat on your birthday? Our heavenly ice creams are your best bet. While our Soft Serve Strawberry is lusciously fruity with its drool-worthy strawberry syrup, the Soft Serve Hot Fudge—with its gooey chocolate fudge—is a chocoholic's dream come true. And when our Soft Serve meets Oreo cookie crumbles in the McFlurry Oreo, it's hard to avoid grabbing a spoon.
Sweeten the occasion with Vanilla Chocolate Muffin and Chocolate Chip Muffin
Want something extra besides your birthday cake? These gorgeous muffins are as moist and decadent for your time. Dotted with innumerous chocolate chips, they're undoubtedly divine.
Enjoy your birthday with these timeless selections from the McDonald's India menu. Head to your nearest McDonald's outlet or order on the McDelivery website or app.