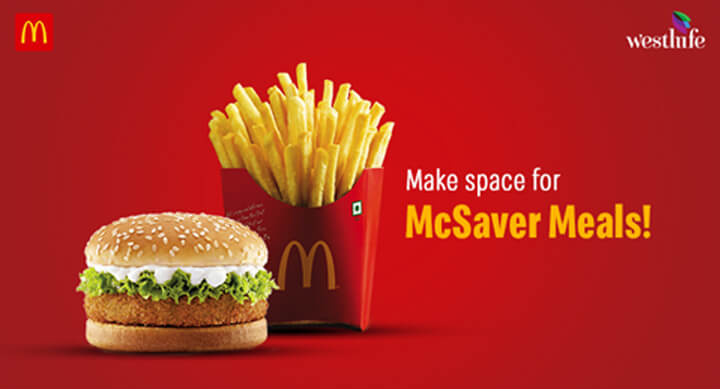 What if someone told you that you can get free fries along with your favourite burger and beverage at McDonald's? You'd probably just chuckle and call it wishful thinking.
Lo and behold! It's the McSaver menu to the rescue. For instance, if you order a McSaver McVeggie Meal, it features a Medium McDonald's McSaver McVeggie – along with free fries! True to their word, McDonald's McSaver meals are now making your dream favourite burger-beverage combo a reality. Guess we at McDonald's believe in making wishes come true!
You'll be lovin' it!
McDonald's fries are the most loved fries around the globe. World famous fries or the most iconic fries as some call it, the irresistible, golden, crunchy side dish is hard to say no to. What is even better is that the pick one – add one McSaver menu combos are easy on the pockets as they are. With free fries, medium McSavers become McDonald's McSaver meals at no extra cost.
Still think it's too good to be true? Go ahead and visit your nearest McDonald's India (West & South) restaurant and find out for yourself. It is good and no doubt, it is true! Do you want to give us a 'hi-fry'? We thought so too!
The offer is available only on a Medium McSaver on the McSaver menu. Don't forget to download the all-new McDonald's app to avail more offers like these.