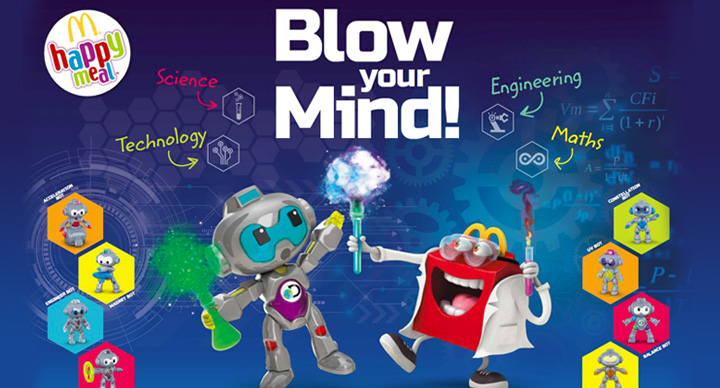 Are you or your kid the kind of souls that get pumped up at the mention of the word 'science'? Do nuts and bolts and screw drivers fascinate you? Is the breeziest TV show you watch has mentions of words like anthropology and Big Bang?

Well, well, well… if all your answers to the questions above are in the affirmatives, then probably you would have an idea about STEM toys. Diving further in the Mariana Trench of science, we at McDonald's believe in more than just theoretic, and hence we are collaborating with none other than Discovery. We have sealed the deal with their new brand #Mindblown on our mission to spread happiness around, for the coolest nerds amongst you!

So, dear Happy Meal Toy collectors, unleash the Einstein within you and make a move to the nearest McDonald's restaurant and get your hands on these amazing Discovery Mindblown toys designed specifically to satiate the scientist within you.