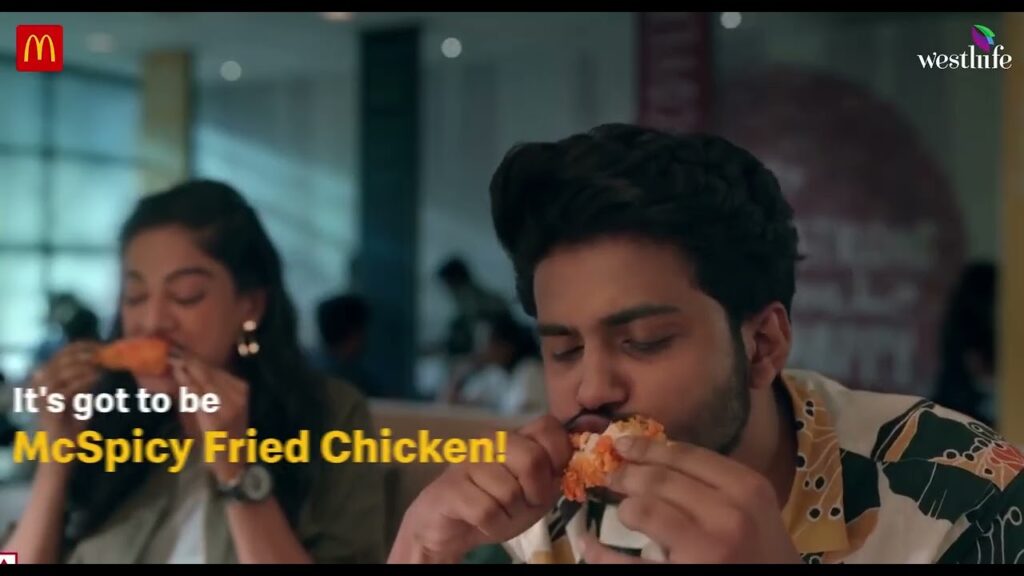 Can we all agree that the symphony of the sound and smell of chicken descending into sizzling oil is the ultimate source of pleasure? Oh, and when that piece of amazing chicken emerges in a golden brown victory after a bubbly battle in the pan, it's like heaven on earth!
Now, gear up to take the awesomeness up a steamy notch with not just spicy chicken but McDonald's McSpicy Fried Chicken. If you haven't already heard of it, it's better late than never to delve into it right away.
Dig into the verve of the McSpicy Fried Chicken; it's a roller coaster of spicy from the first bite to the bone. We are setting a red-hot mood with flavor and texture that's on point. Hailing from the north-east of India, a top ranker in the global charts for the hottest chillies—the Ghost Chilli Pepper (Bhut Jhalokia)—is the key element that puts the spicy in McSpicy.
Let's trace the saga of the 'oh-my-god it's so spicy' McDonald's McSpicy Fried Chicken. The chickens used in McDonald's kitchen need to clear a series of 64 unique quality tests to qualify to be prepared. Then, it's marinated in the best of herbs and spices and later soaked in spices and flour-infused batter. In due time, the chicken is fried and ready to be served!
Allow the McSpicy Fried Chicken to charm you.
Do you know what makes the McSpicy Fried Chicken so amazing? It is *drum roll*…the presence of zero preservatives, artificial colors, or flavors! Here at McDonald's, we are most definitely raising the standards of spiciness and authenticity.
It's seasoned, scrumptious, fiery, and spicy, and you won't be able to get enough of it. Ask Rashmika if you're still not convinced. Join the club and become a lover of McSpicy Fried Chicken with our national crush!
Match the pitter-patter and thunder of the monsoons with the unparalleled hot and super spicy crunchy munchies. Nothing gets people together like food, especially the fried chicken kind. So gather all your homies and fall into the la-la-land of McSpicy Fried Chicken. It's sure to make the core of your very being go para-pap-pa! You won't believe it unless you try it, so stop by your nearest McDonald's outlet and if you'd like to enjoy this adventure indoors, then download the McDelivery app or visit our website to place your order. Just one thing, McSpicy Fried chicken is available in the South region only.