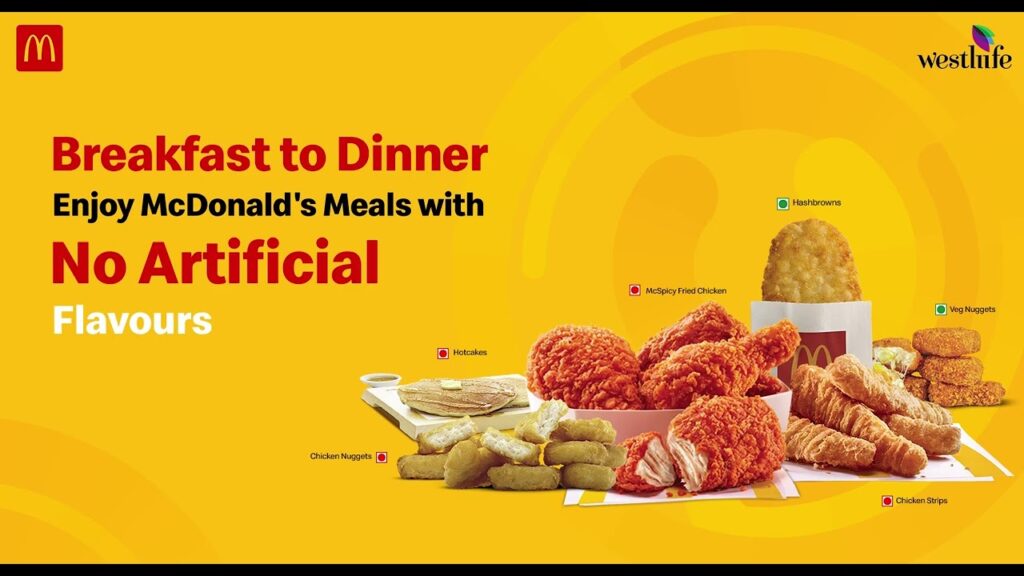 Start with the amazing McDonald's breakfast menu, lunch or dinner time meal, or a snack in between, McDonald's serves Real Food Real Good in every part of the day. Haven't heard about it yet? It is that part of the McDonald's menu that carries no preservatives, no artificial flavors and no artificial colors. Yes, it's indulgence like you'd want it to be. Worry free, that helps you keep a tab on what you eat.
Breakfast Items
There's always something for everyone at McDonald's, and our preservatives free food menu also reflects that. Starting with McDonald's breakfast menu, where you have the McDonald's favorites Hotcakes and Hashbrowns that you fancy a bite or two extras.
All Day Items
Let's start with what you love the most at McDonald's. The burgers and fries, isn't it? Well, the burger patties and the McDonald's Fries are part of the preservatives free food. Now let's tell you about the other items on the McDonald's Menu that give you a wholesome, flavorful and preservatives free food experience.
McSpicy Fried Chicken
Chicken Nuggets
Veg Nuggets
Chicken Strips
And hey, if you are one of those who'd like to know more about what you are eating. McDonald's India also shares Allergen & Nutritional information in-store and on the McDelivery app for all of the items on the McDonald's menu. Know your food well and cherish what you eat to bits. Now that you know, let that afterglow of having your favorite McDonald's meal show! Visit your nearest McDonald's restaurant or order on McDelivery website or app and relish the McDonald's meals of your choice.