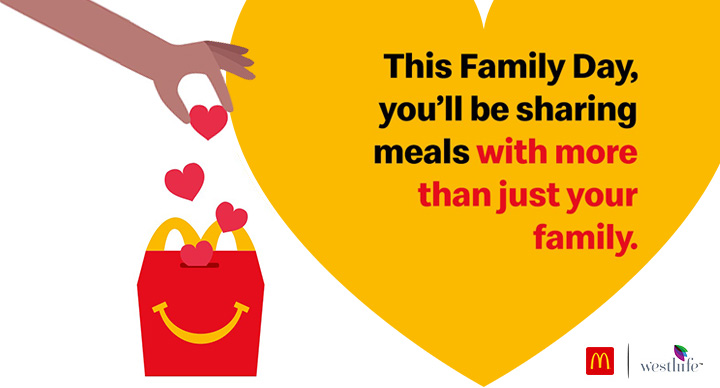 In essence, Family Day is all about taking a small break, and spending some quality time with our family members. There are no set rules to celebrate the day as such, you can do so many things with your loved ones. And having a good meal together as a family, no matter how simple and mainstream it may sound, tops the list. Now what if we told you that this Family Day, as you enjoy a meal with your family, you can bring happiness to an underprivileged family as well?

On the occasion of Family Day, McDonald's is giving you yet another reason to indulge in your favourite burgers, fries and shakes. To spread the joy of Family Day, far and wide, McDonald's India is reaching out to the lesser fortunate sections of the society. So, for the first 1000 large meals and combos sold on 14th May, the brand will be donating equal number of burgers to underprivileged families. This way, not only will you enjoy this special day with your families, but you will have enabled another family to enjoy their day too. These safe and hygienic burgers will be delivered to these families by McDonald's India in a contactless manner.

So get ordering. And have a great Family Day everyone.