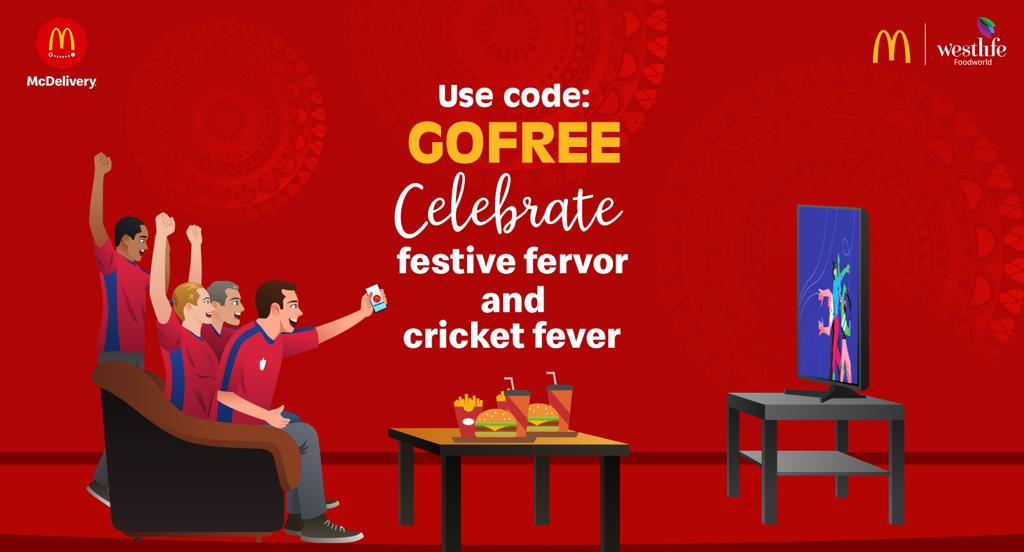 Among the various treasures that life has to offer, the coming together of near and dear ones and sharing a meal has a unique place. The celebration of togetherness is a very precious memory where everyone takes time off from their busy lives to savor the flavors on their plates and the joy of company.
When people share a meal, it is more than simply eating; it is also nourishment for the soul. It creates a moment full of bonding and gratitude that leads to lasting memories. Stories, incidents, challenges, victories, and so much more are exchanged.
Festive Joy
The festive season is upon us and the holiday season is also right around the corner. It is that time of year, friends and family frequently gather. And as you know, McDonald's loves to be a part of every celebration of yours. That's why, McDonald's has something special for this season. You can avail free delivery on the McDelivery App by using the code GOFREE! There is something for everyone on the McDonald's menu, and it can reach you in the comfort of your home, without the delivery fee.
What are you looking forward to feasting on?
Elders, youngsters, and everyone in between are going to be engaged in the festivities, so you must go in for both the classic and new burgers. Perhaps McAloo Tikki Burger®, McVeggie® Burger, McChicken® Burger, McSpicy™ Paneer Burger, and McCheese Burger® Chicken would be appreciated. Oh, most definitely, do not forget the Fries. Some Chicken McNuggets®, Masala Wedges, and Cheesy Veg Nuggets would be amazing to munch on as well. And, of course, a drink or more of everyone's choice.
Celebrating Cricket & more
Getting everyone together takes planning and coordination, but there are some occasions when it takes not much time to fill the room. You have probably guessed this big event. Yes, of course it is the India-Pakistan cricket match! This sport is a massive celebration for so many Indians, but in particular, when the two neighboring countries play, even the world watches.
No one is going to be watching this match alone, and it is most definitely going to be a full house. You can enjoy the much awaited match with your fvourite meals by ordering from the McDelivery App. Don't forget to use the code GOFREE to waive off the delivery charge! Lots and lots of food, with everyone's cricket fever soaring high, is the best way to enjoy this game.
Be sure to avail free delivery from the McDelivery® app or the McDelivery® website by using the code GOFREE and enjoy a hearty McDonald's family meal with your loved ones. For more information, offers, and discounts on family meals deal download the McDonald's app.