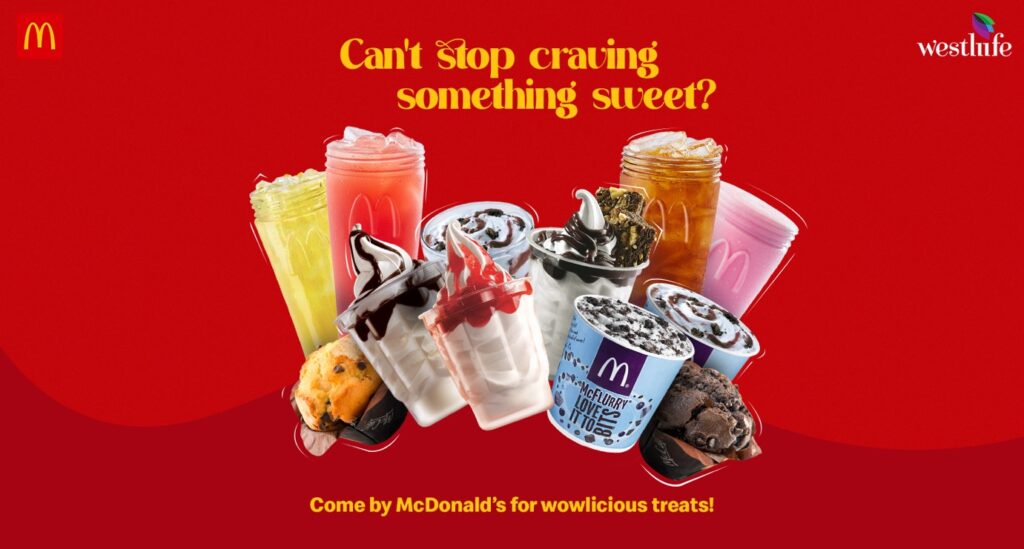 You are walking down the street, and sweat begins to trickle down your spine. The back of your shirt becomes damp and clings to your skin. Those days have begun when you are constantly perspiring and eagerly looking for ways to take a chill pill.
Whether it is a cold coffee McDonald's or refreshing summer drinks, anything in the sweet, cold, or chilled category will do the trick!
You will be happy to know that there is a new, super cool and super yum entrant on the menu:
Sweet Lime Cooler
An icy, sweet, flavorsome citrus drink is ready to quench your thirst and refresh you.
If it still feels hot and humid despite the fan being at full speed, spoonfuls of Black Forest McFlurry and McFlurry Oreo ought to do the trick.
Are you all about relishing fresh fruits in the summer? Then you have to try the Mixed Berry Smoothie and the Mango Smoothie.
One simply needs caffeine to get through the day, right? And the sun overhead won't let you enjoy a piping cup of coffee, but don't you worry. The cold coffee McDonald's options can fuel your mind, body, and soul just as well. You can take your pick from American Mud Pie, McCafé®-Ice Coffee, McCafé® Iced Americano, McCafé®-Chocolate Frappe, and McCafé®-Mocha Frappe.
When you can't move a single muscle anymore because the heat outside has drained all your energy, sit back, relax, and rejuvenate with a thick, rich Strawberry Shake or a Chocolate Shake.
When you have had a long day and the fact that days during this season are as long as they are, does not help. Grab your homies and unwind with these instantly refreshing summer drinks: Berry Lemonade Splash Regular, Green Apple Chiller, Strawberry Chiller, and Lemon Chiller.
The glistening beads of moisture on your forehead can demand that your senses savor some sweetness. Bites of these baked treats are sure to make you forget about the blinding sunshine outside. You can choose from Vanilla Chocolate Muffin, Chocolate Chip Muffin, Chocolate Express Cake, and Blueberry Cheese Cake.
Nothing says fun in the sun like ice cream, don't you agree? The soft, creamy swirls of Soft Serve Strawberry, Soft Serve Hot Fudge, and Brownie Hot Fudge are a match made in heaven for summertime.
Beat the scorching heat of the season with the sweet and cool drinks, desserts, or cold coffee McDonald's. Head over to your nearest McDonald's restaurant, or order in from the McDelivery® app or the McDelivery® website. For deals on refreshing summer drinks, cold coffee McDonald's, and the best iced coffee, download the McDonald's app.