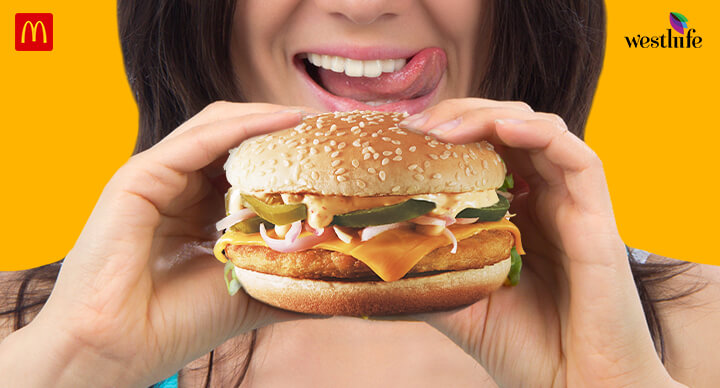 When it comes to a McDonald's burger, you know you just can't go wrong with it, no matter which one you pick.
At the same time, the McDonald's burger menu also features a distinct range of options that promise you a more elevated culinary experience. They're rich, filling, indulgent, and luxurious. And they're big enough to make you feel on top of the world!
So, how do you ensure you get to bite into these premium-level burgers? If it's any of these 6, you know you've got a first-class one in your hands. Bragging rights coming up!
McSpicy Chicken Burger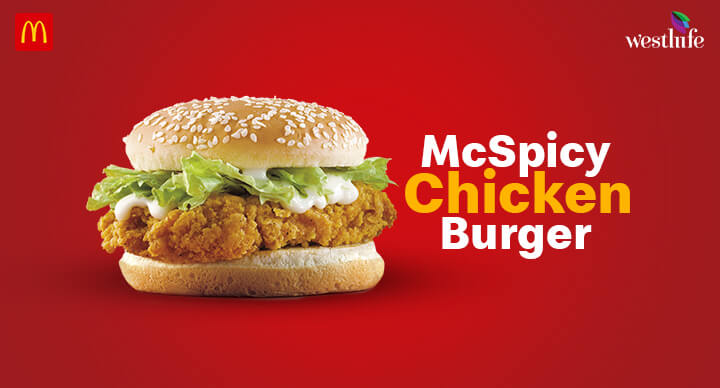 Your chicken burger can't get any spicier—and more superior—than this hottie, where a crispy chilli-licious patty houses tender, top-notch bits of chicken inside. The refreshing shredded lettuce, sourced from the verdant Nilgiris, and the creamy sauce make for luscious additions.
McSpicy Paneer Burger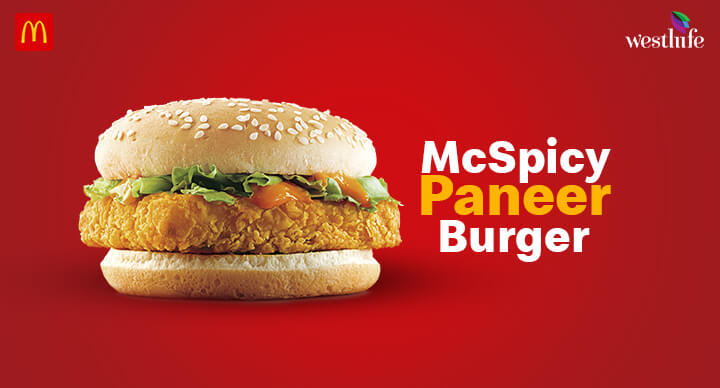 When your burger features a piece of incredibly soft paneer inside a crispy, spicy batter coating, you know it's the ultimate reward for your senses. The lettuce and creamy sauce enhance the adventure.
American Cheese Supreme Chicken Burger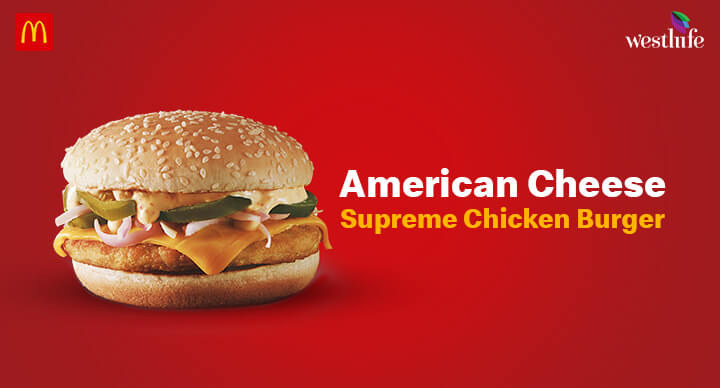 Bringing you the signature American burger experience is this multi-ingredient dynamite from the McDonald's burger menu, where a grilled chicken patty indeed reigns supreme. Together with the cheese slice, fiery habanero sauce, jalapeños, onion shreds, and toasted sesame buns, it's one big party of flavours!
American Cheese Supreme Veg Burger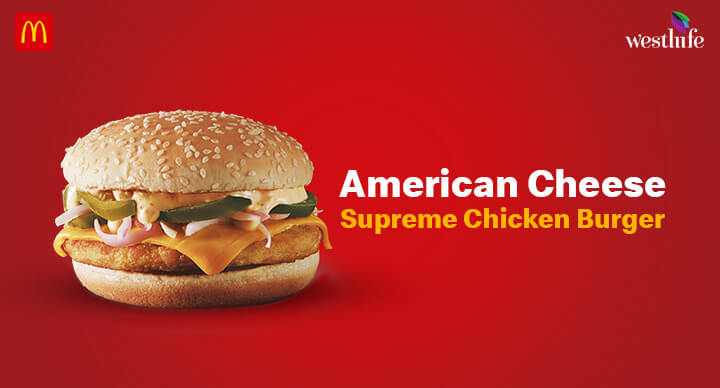 Cheese rules the lot in this America-meets-India burger, where a crispy corn-and-cheese patty comes with the smooth carpet of a cheese slice on top. The creamy cocktail sauce, jalapeños, shredded onions, and toasted sesame buns complete the affair.
Chicken Maharaja Mac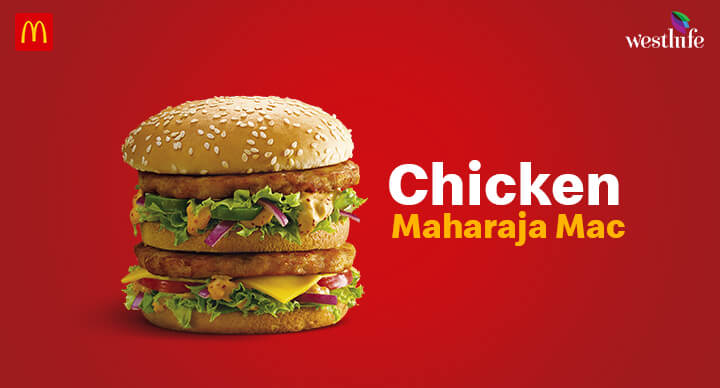 Think three burger-bun pieces, two juicy grilled chicken patties, and an army of fresh ingredients—jalapeños, onion shreds, a cheese slice, tomato bits, lettuce, and habanero sauce (phew!). Our tallest chicken burger is an experience in itself!
Veg Maharaja Mac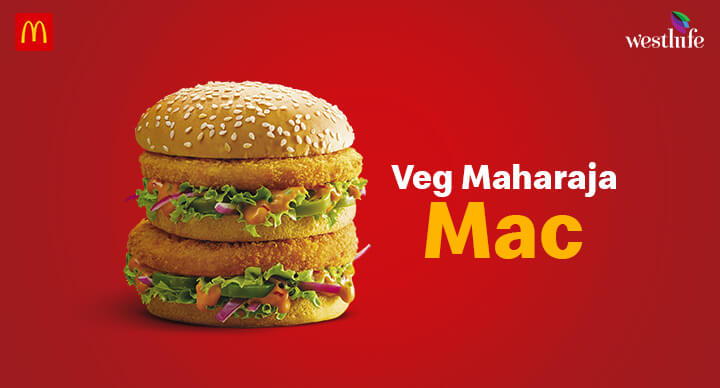 Both your belly and taste buds will find this majestic stack from the McDonald's burger menu deliciously satisfying. After all, it features not one but two rich corn-and-cheese patties, alongside jalapeños, onion shreds, a cheese slice, some crunchy lettuce, and a cream-like cocktail sauce. It can't get any more regal than this!
Now that you know all about our premium-level McDonald's burgers, it's time to try them all! Visit your nearest McDonald's outlet to sample these, or order from the McDelivery website or app.