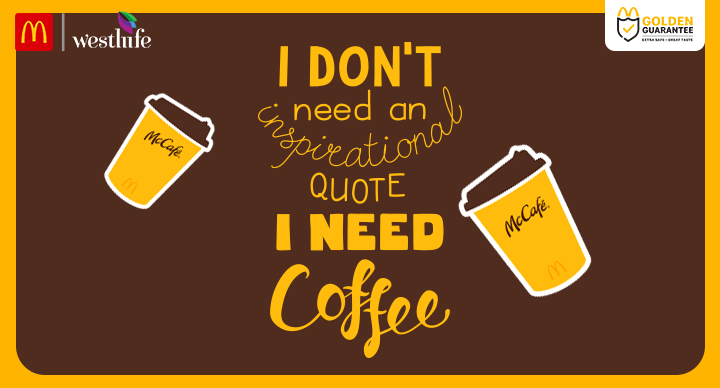 We have a challenge for you: try ignoring the tempting aroma of freshly made coffee. You wouldn't last for even seconds without giving in. That's how it works.
Coffee not only provides a promising kick-start to our days. It is also a reliable companion for our daily (and nightly) lives. Coffee is LOVE.
McCafé has a phenomenal menu for the coffee lover in you. If you need more reasons to pick up or order your cup of Joe from us, these piping-hot quotes on coffee will do the trick.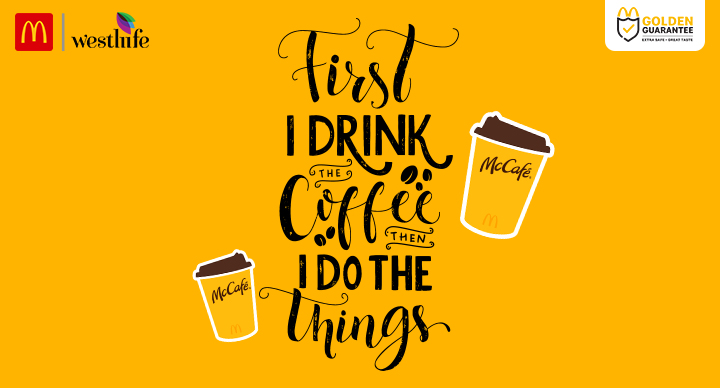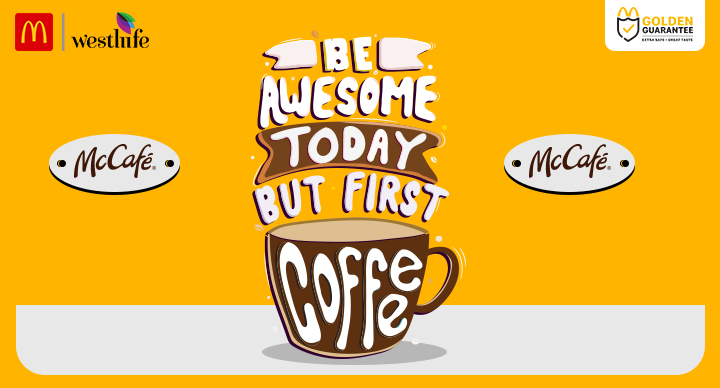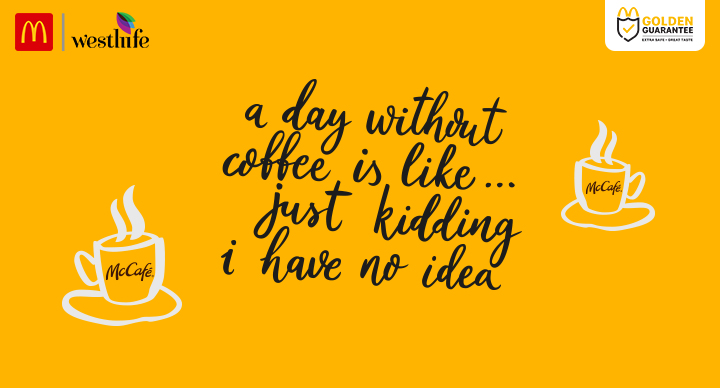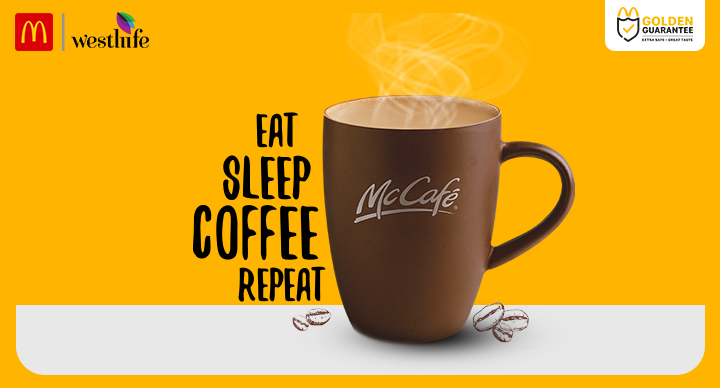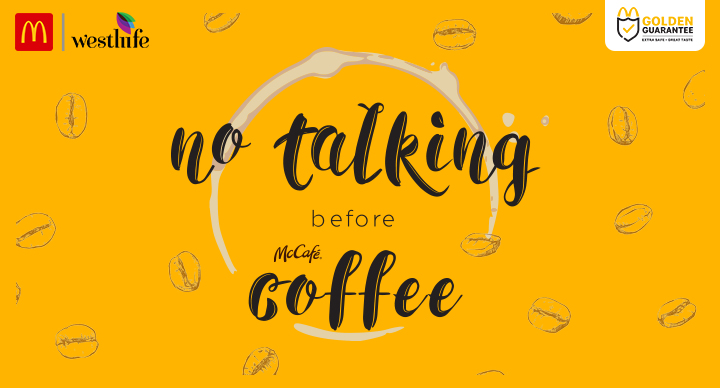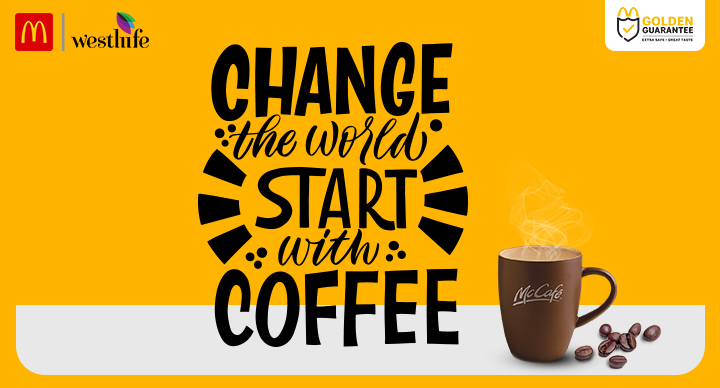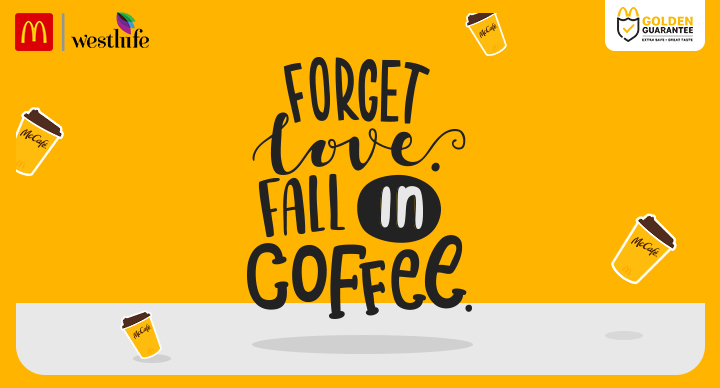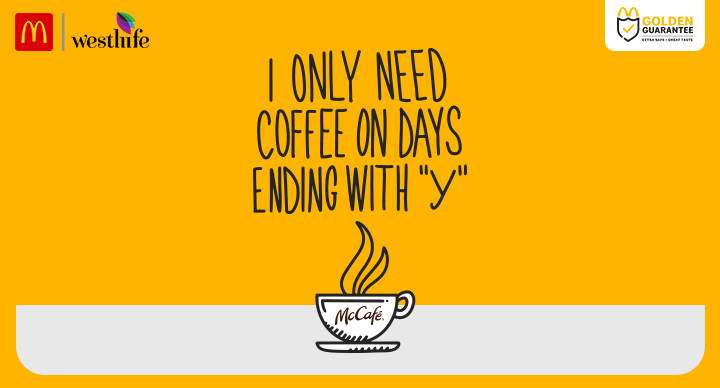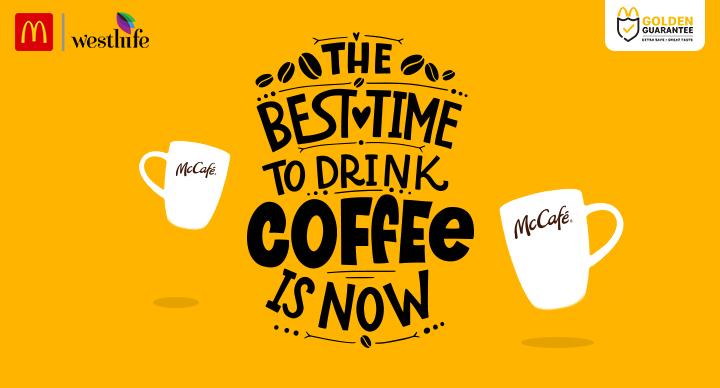 Now that you know the world runs on coffee, it's time to get yourself your favourite from the McCafé coffee menu. Then, channel your inner poet to bring out your quotes on coffee while you sip your own. Whether you seek a McCafé Americano or Latte, Mocha or Cappuccino, we have everything you need.
Head to your nearest McDonald's outlet or order your kind of coffee from the McDelivery website or app now!