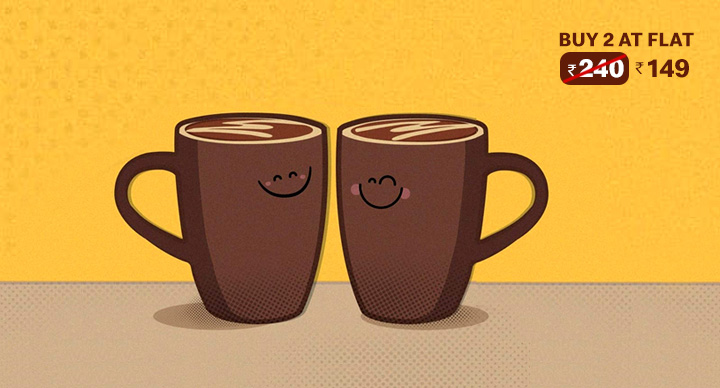 It's already September, which means that work is piling up more than ever. But don't let a little stress get in the way of your romance with other things, like with coffee, for example. And if too much work is not working in your favor, we reckon it's time for a little coffee break.
Step into your nearest McDonald's because we have just the right coffee treat for you – two cappuccinos at almost 40% off for INR 149 only.
We take it that you know a thing or two about McCafé coffees by now. They are always freshly brewed, handcrafted by the amazing baristas at McDonald's, and they are made from only the best Arabica beans from South India! In other words, they're nothing less than perfect.
Share this offer with your friend, colleague, or even your loved one, it doesn't matter as long as you enjoy the offer while it lasts! Now, that's how you deal with stress.