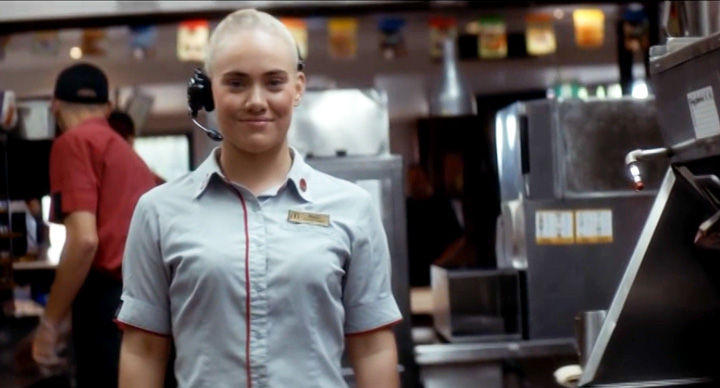 Megan Bittner, aged 21, who dropped out of University in Brisbane, Australia to work full-time at McDonald's, was moved to tears when she learnt that she had been made a manager at her favorite restaurant.
Seven years ago, she had started doing odd jobs at McDonald's to fund her Irish dancing competition. Over the years, she says, she "fell in love" with the restaurant, and decided to discontinue with her University education to work full-time at McDonald's.
Now, that she has been promoted as Store Manager at the young age of 21 – making her the youngest store manager in Australia – her ambitions to pursue a career at McDonald's have received fresh inspiration. She now hopes to move up through the ranks to work at the McDonald's Australian headquarters someday.
Megan features in a new advertising campaign by the company, showing the career opportunities for young people.
"I graduated and did uni (University), but after a year, I kind of just fell in love with the whole McDonald's side of things and wanted to put my heart and soul into it, so I left", she says.
Naturally, when it comes to a major decision like quitting University, the family's support is crucial. In Megan's case, she says her "Mum was a bit surprised" but now she gives her full support, knowing "everything it (McDonald's) has done for me."