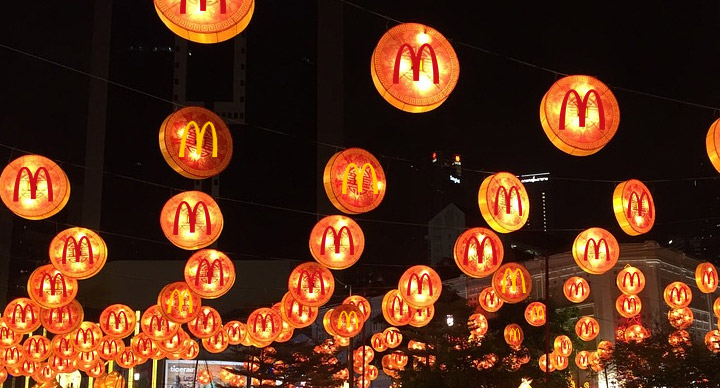 China will soon race up to number two in the list of countries with the largest market for McDonald's, a list that is currently headed by the United States. McDonald's is planning to set up approximately 1300 restaurants in China in the next five years.
Since the first McDonald's restaurant, which was a 500-seater, came into being in China in Shenzen in 1990, the chain has grown at a brisk pace. Shenzen, bordering Hong Kong, was chosen as it was a special economic zone in the Guangdong province. With its Big Mac and the friendly atmosphere in the restaurants, McDonald's was quick to win the hearts of local consumers. This led to its nationwide expansion. The largest McDonald's outlet in terms of area back then was opened at the busy Beijing Wangfujing Street of the national capital in 1992.
There are currently 2200 McDonald's stores in China and according to a statement given to The Wall Street Journal, CEO Steve Easterbrook, the target is to establish another 250 restaurants this year.