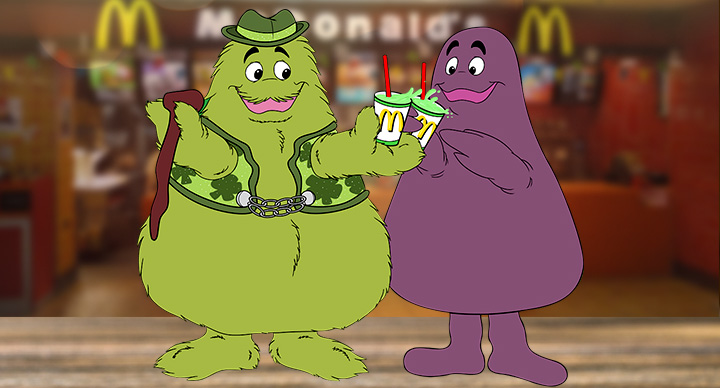 Customers at some of the Tucson city McDonald's restaurants were in for a pleasant surprise when they saw the green minty Shamrock shake back in the menu. The shake is one of the most popular McDonald's drinks and is available usually during the weeks leading up to St. Patrick's Day.
So what is a Shamrock shake, you might wonder? It is one of the classic shakes that began in the 1970s as 'The St. Patrick's Day Shake'. It has a connection to the Ronald McDonald's Houses as well. A few years after its launch in 1970, a week-long promotion around the frozen dessert was launched. Money from the sales was donated to make a "home away from home for families of cancer affected children". The first Ronald McDonald's house was soon purchased.
Available at McCafes, today's Shamrock Shake is made of reduced fat vanilla ice-cream, shamrock shake syrup, whipped cream, lemon-lime mint flavoring and a maraschino cherry.
Because of their limited availability and unique taste, Shamrock Shakes have got almost a cult-like following. McDonald's receives a lot of inquiries about their availability every year. It is so popular that there is a Facebook community just for Shamrock Shake lovers.
Here's an old Shamrock Shake commercial from the 80s:
Read more here