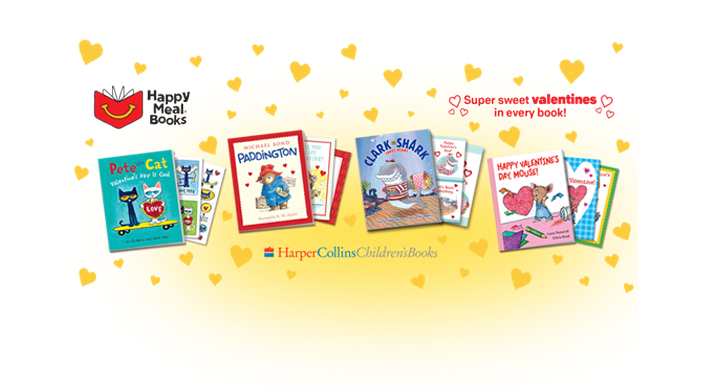 McDonald's Happy Meals just got happier…at least for moms and dads. Starting Feb 15, 2016, McDonald's US will be serving books with their Happy Meals. After all, reading is a habit that should be cultivated early in life.
McDonald's looks forward to distribute 17 million books to kids over the course of the program. They aim to promote literacy amongst the youth by providing free access to books. McDonald's gave 100,000 books from this year's Happy Meals program to Reading is Fundamental, a nonprofit literacy organization.
"Ensuring children have access to books has proven instrumental in combating illiteracy in children in the United States," Carol H. Rasco, president and CEO of Reading is Fundamental said in a statement.
The books are specially made to fit into Happy Meals boxes. With each McDonald's Happy Meal, kids can enjoy one of four Harper Collins books, including the Valentine's Day themed books like "Pete the Cat: Valentine's Day is Cool" by Kimberly and James Dean; "Clark the Shark Takes Heart" by Bruce Hale; and "Happy Valentine's Day, Mouse!" by Laura Numeroff as well as the classic children's story "Paddington" by Michael Bond.
Meanwhile, Twitter shows people welcoming the idea and believing it's a great opportunity to introduce books to kids. We hope the kids find the tiny paperbacks exciting and fun too!