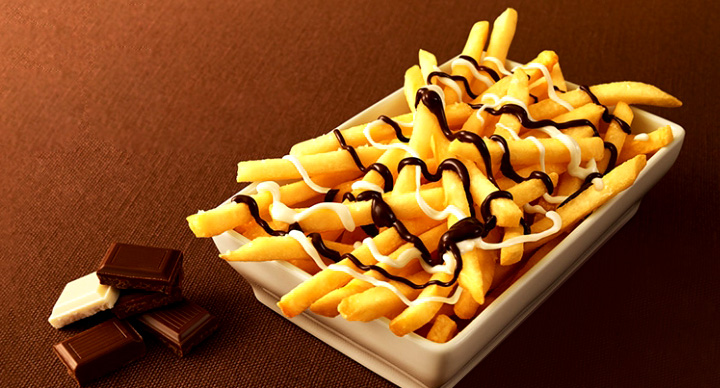 Some are calling it the latest fry innovation. They sure are fries with a delightful twist. McDonald's Japan now offers French fries covered with chocolate sauce.
Yes, you heard it right, McDonald's Japan is now serving fries with a drizzle of white and regular chocolate sauces. Different kind of toppings like cheese and mayonnaise have already been introduced in the past, but this is the first time McDonald's is giving fries a sweet touch.
These fries which have been named McChoco Potato, have already got quite a few admirers. Initial reviews have been quite positive. Reviewers from Rocket News (Japan), for instance, say that once they tried these fries, they were hooked.
"Without a doubt, the sauce was the prominent flavour, but with the savoury note, it didn't taste like a dessert. Whatever the case, we couldn't stop putting fistfuls into our mouths, so it was definitely a winning combination," they said.