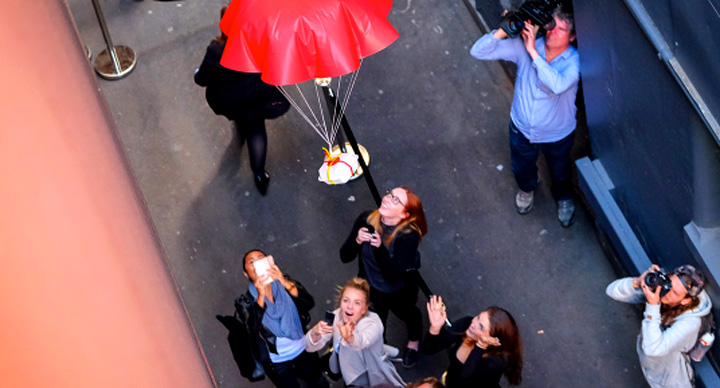 In true 'Cloudy with a Chance of Meatballs' fashion, it rained McMuffins in Melbourne, Australia. Maccas tied up with Jafflechutes to launch Bacon & Egg McMuffins, from a rooftop, at the Melbourne Elizabeth St store to waiting customers below. This marked the beginning of all-day breakfast in Australia.
McDonald's started its all-day breakfast menu in the USA back in October and has now listened to the Aussies and brought it to them. The all-day breakfast menu features select items (depending on the location and demand) from the breakfast menu. In Australia, it features Hotcakes with Butter & Syrup, Bacon & Egg McMuffin, Sausage & Egg McMuffin, Sausage McMuffin, Hash Brown and English McMuffin.
Chief Marketing Officer, McDonald's Australia, Mark Lollbacksaid, "We know Aussies love our brekkie menu and have long wanted to be able to enjoy it at any time of the day. After the incredible success of our trials, it was a no-brainer for us to answer the calls of our customers and work with our licensees to deliver all-day brekkie to the whole country."
Maccas introduced all-day breakfast in Victoria and Tasmania on December 2, after successful trials in Wollongong, the Gold Coast, South and West Australia.