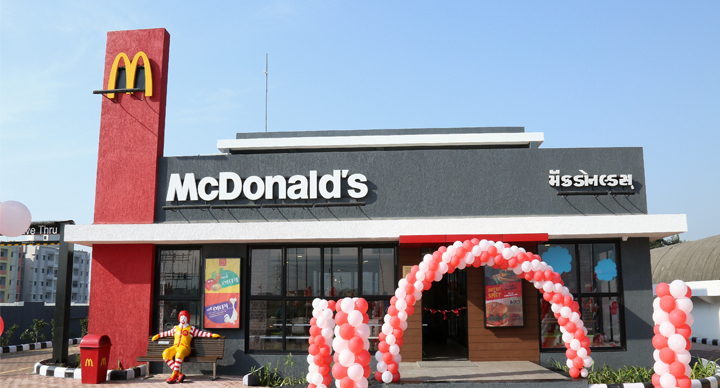 A city which has existed since the time of Mahabharata, Bharuch is located on the banks of River Narmada. With a rich mythological heritage, Bharuch boasts of several monuments and important worship sites. Easy access to the Western parts through waterways has attributed Bharuch a lot of historical importance from trade point of view.
Adding to the repertoire of this multi-faceted city, HRPL recently opened a Gold Standard Drive-thru here. This is the 26th McDonald's in the state of Gujarat.
The Gold Standard Drive-thru offers best in class facilities to the residents of Bharuch and Ankleshwar. Strategically positioned on NH-8, it is easily accessible to the commuters on the Mumbai-Ahmedabad expressway as well. The 100-seat restaurant provides delicious food with a host of facilities to the visitors, like free Wi-Fi, a party room and parking for 24 cars.