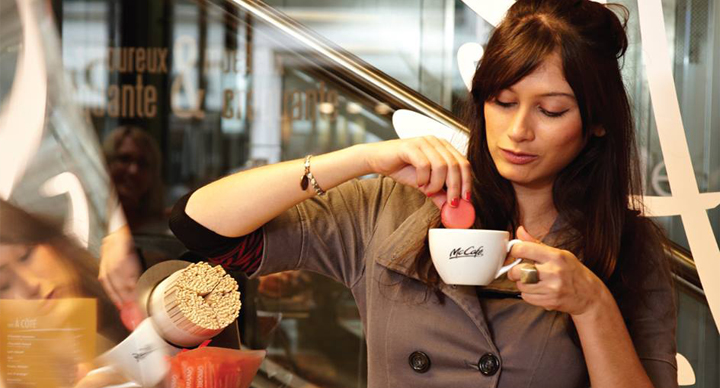 Within two years of the opening of its first McCafe outlet, McDonald's (West and South) now operates 52 outlets in the region and plans to open 50-75 new outlets by the end of the year.
Ranjit Paliath, Vice-President, Business Operations, McDonald's India (West and South) says, "The Indian café market has seen aggressive expansion driven by…factors such as favorable demographics, rising incomes, growth of mid-sized cities and advent of international chains. The development of mid-sized cities and the advent of international chains are offering customers greater choice to enjoy coffee variants and are driving the café boom."
Coffee has been rebranded as a beverage for the youth. The modern coffee houses offer a fresh and peppy environment which attracts the Indian youth. The versatility of the venue is as such that it is inviting to people from all walks of life, be it college going teens or young professionals.
Credited with around 90% of the coffee production in India, South India is synonymous with coffee. Earlier coffee, like tea, was usually consumed at home in the South, but the introduction of modern retail outlets and the western influence has completely changed how people look at coffee these days. With the recognition of coffee as a youthful and urban beverage, its consumption has spread all across the country, especially in the urban centers. A quick break, today, hardly goes without a cup of coffee.