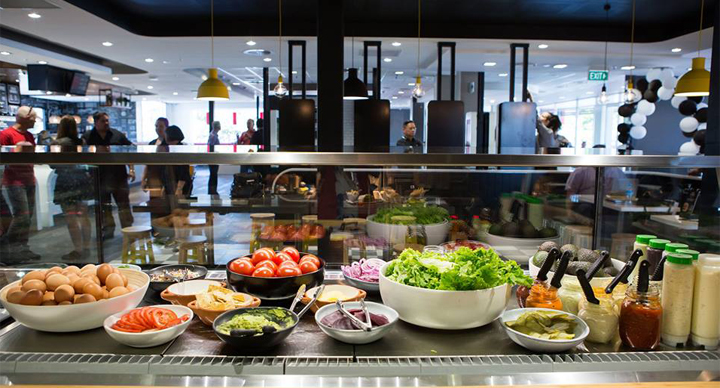 If you are planning to visit Auckland in near future, do take a stop at McDonald's in Greenlane for a bite. The restaurant has got a complete makeover and is offering a gourmet experience to its patrons. Everything from the signature interiors to the standard menu is gone and has been replaced by a classy café-like décor, an open kitchen and a variety of menu changes.
Novelty ingredients like gluten-free buns, vegetarian patties (which are common here), thick-cut chips and a condiment bar are some of the new additions to the menu. Not just that, you will see a Create Your Taste gourmet burger bar which offers 32 fresh ingredients that can be added to the burgers.  You just have to pick up the ingredient of your choice to create a customized burger for yourself. The breakfast and dessert menu have also been overhauled and now offer specialties like Belgian waffles, avocado smash, corn fritters, and bacon & egg rolls.
Patrick Wilson, Managing Director, McDonald's NZ said," The burger bar is all about theater and transparency. With the new open kitchen, you can see your burger being made right in front of you and can be reassured that all burgers in McDonald's are made fresh to order." To top it all off the restaurant also has on its charts high speed Wi-Fi, a new playground and dedicated party rooms.
Would a McDonald's experience like this interest you?