Earlier this year a Big Mac inspired collection debuted at the Big Mac Fashion show in Stockholm, Sweden. This was a part of I'mLovin'It24 campaign where the company delivered "24 gifts of joy" in 24 cities over 24 hours.
Now what if you could eat a McDonald's burger and use the wrapper as a pocket square? Students of Miami International University of Art and Design unleashed their creativity and created a 20 look collection out of McDonald's wrappers, Happy Meal containers, monogrammed cups, straws etc. This collection was showcased at Miami Beach Funksion Fashion Week.
One cannot miss the crop tops made of burger wrappers and skirts made of straws and McCafe coffee cups. But, the ultimate look was presented as a wedding gown made of crinkled wrappers, complete with a French fry container bouquet.
Here's the whole spread to let your creative juices flowing.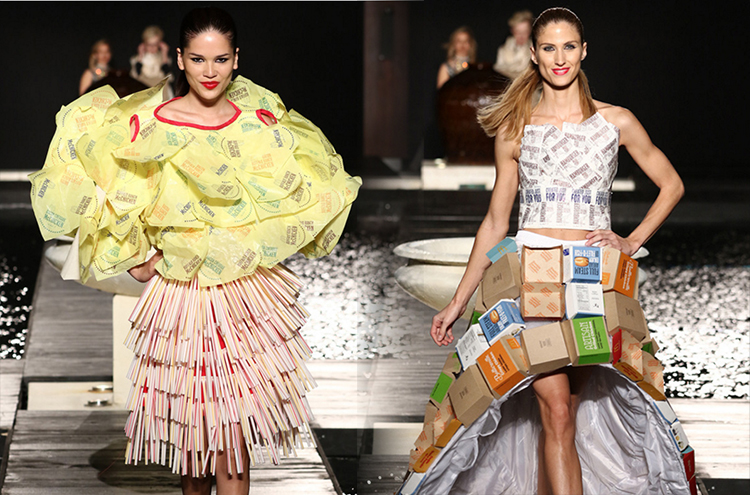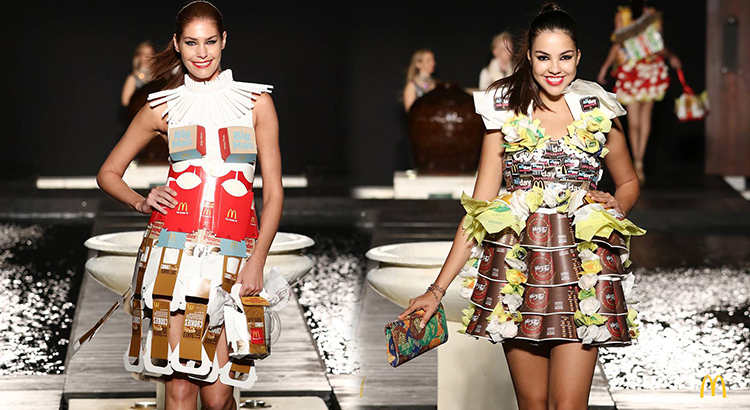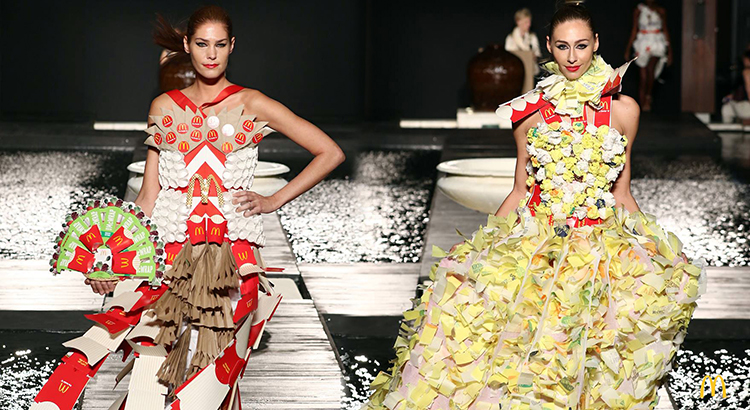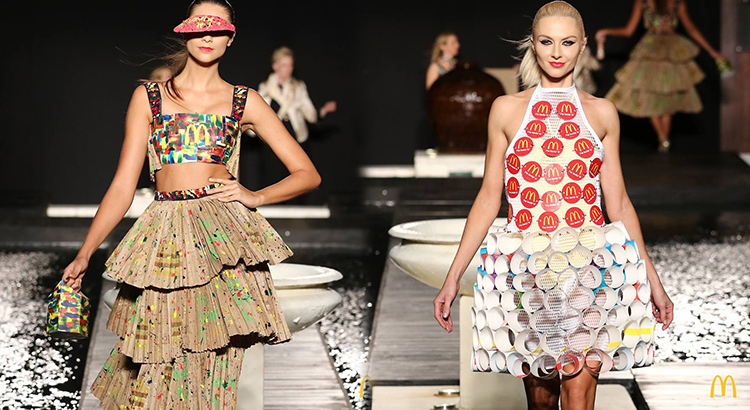 And here's the show stopper creation in its complete glory.