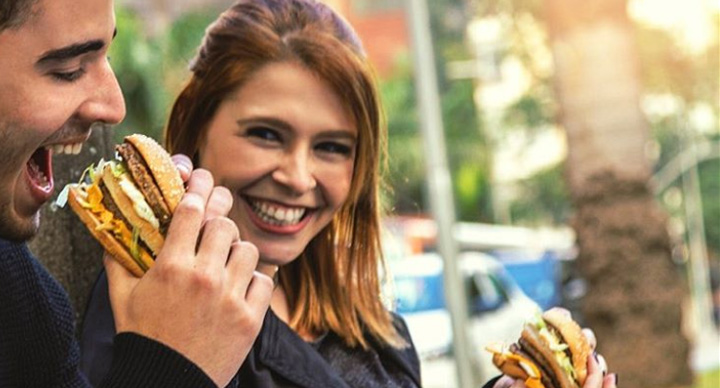 Necessity is the mother of invention. But did you know chocolate chip cookies and potato chips were invented accidentally? So was the cheeseburger. While working as a fry cook, in his father's sandwich shop, Lionel Sternberger dropped a slab of American cheese on a sizzling hamburger. The new variant of the hamburger soon scorched the menus all over.
Cheese and bread have bowled out everything to become the most favorite snack all over the world. To create a cheesy heaven for all burger lovers, McDonald's introduced a whole range of new products, fully loaded with cheese, in Brazil.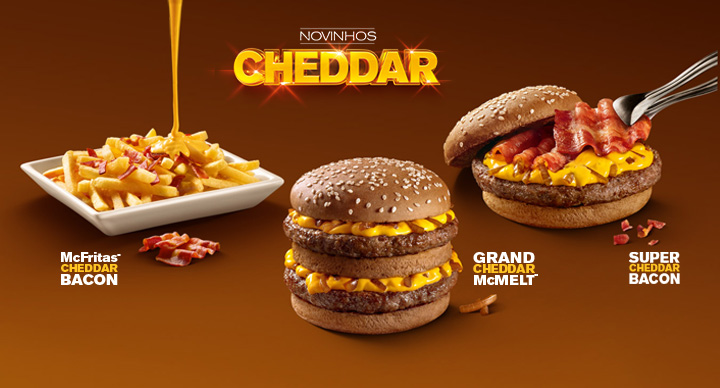 Featuring two burgers stacked in double buns with a liberal spread of Cheddar cheese and layers of crunchy caramelized onions is the Grand Cheddar McMelt. And if a cheesy burger has a best friend, it certainly is the fresh and crisp McFritas or fries, laden with melted Cheddar cheese and topped with crackling bacon bits. The trio is completed by Super Cheddar Bacon – a single burger with bacon on top of the cheesy goodness.
So deep breathe and say, "pão, pão, queijo, queijo" (bread, bread, cheese, cheese)