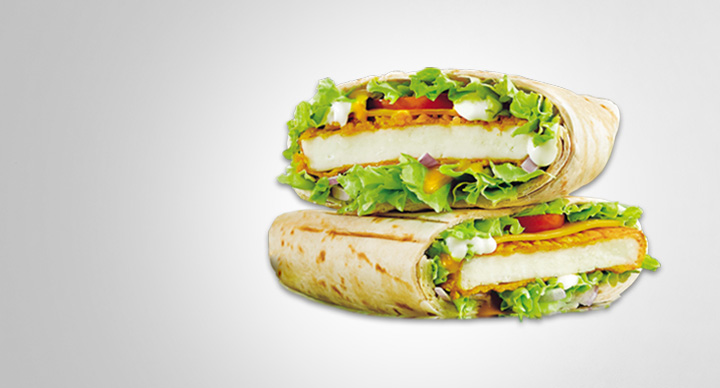 Did you know that McDonald's is the only Quick Service Restaurant chain in India to offer a dedicated breakfast menu to customers? There are the iconic menu items, like the Egg McMuffin, and choices, like the Sausage McMuffin with Egg, and the Egg and Cheese McMuffin for non-vegetarians. The Veg McMuffin and Veg Supreme are on offer for vegetarians.
But is there something that McDonald's serves in India that it doesn't do elsewhere? Absolutely! The McSpicy Paneer and the Big Saucy Paneer wrap are not available in any of the other 118 countries, where McDonald's is present.
At the core of the McDonald's thinking is to to identify with local culinary cultures and taste palates of people in every country. Therefore, the great deal of attention to separation of Veg and Non Veg – again, unique to India.
However, the approach of being close to local preferences is not unique to India for McDonald's. In every country, McDonald's puts together a menu that is close to local tastes. The result is the creation of a vast repository of unique meals. We bring you 10 meals from around the globe to feast your eyes on (at least for now!)
1. Bulgogi Burger and Honey Butter French Fries – South Korea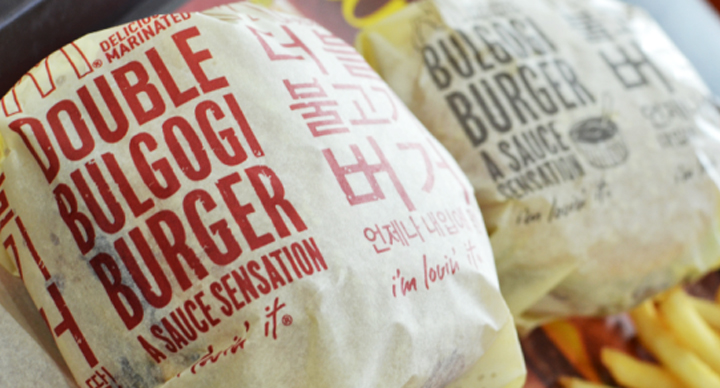 The name itself wraps around your tongue. Bulgogi literally means 'fire meat' in a dialect of Korean. The burger is made from a meat patty marinated in Bulgogi sauce and grilled to perfection. To douse the fire from the burger, Korean McDonald's offers Honey Butter fries. Golden fries laden with honey and rich butter is the most delightful snack.
2. Black and White burgers – China, Taiwan and Hong Kong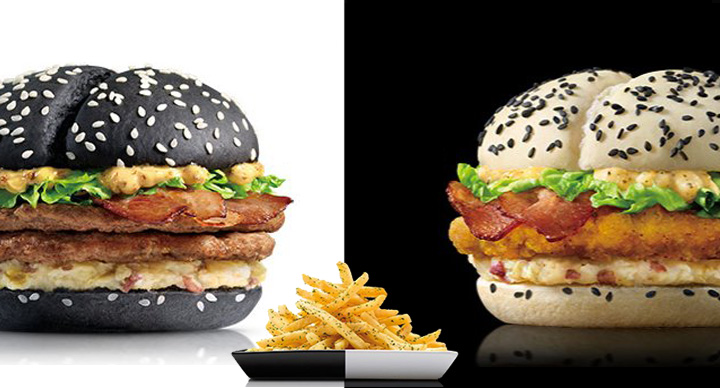 The Yin and Yang symbols of Chinese culture are reflected in these two half burgers. The black burger consists of mashed potatoes, black truffle sauce, bacon, lettuce and two meat patties, while the white version comes with mashed potatoes, pepper mushroom sauce, bacon and a fried chicken patty. But their main claim to fame is their black and white buns
3. Das Nϋrnburger – Germany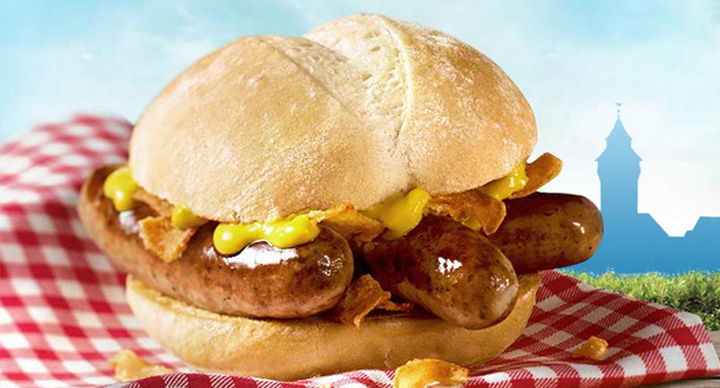 "Plenty Meaty, Proudly German," says the box of this burger. McDonald's went totally Deutsch with this offering. A trio of Bratwurst chicken sausages and a lemon chicken filet along with Emmental cheese, sauerkraut and dill mustard in a hearty country-style split bun is the power-packed meal to get you going.
4. McSpaghetti and McRice – Philippines, Singapore

Filipinos love their rice and they love it crispy, so McDonald's came up with a rice burger for them. Replacing buns with crispy rice cakes with a chunky piece of chicken in between, this burger puts the rice grains on the right train. Along with this, McDonald's also serves spaghetti with a thick tomato sauce in the Philippines.
5. Teriyaki Mac – Japan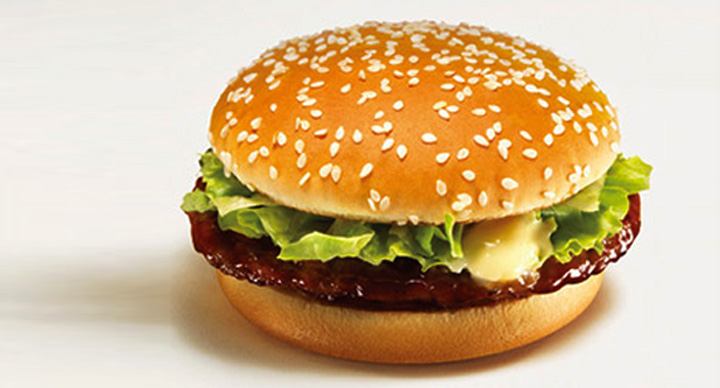 The Japanese word teriyaki is a combination of two words: 'teri' means shine or glaze and 'yaki' means grilling or broiling. McDonald's in Japan came up with an authentic teriyaki burger with a meat patty grilled with a coating of sweet and sour teriyaki sauce, and this comes complete with hearty sesame toasted buns.
6. McMolletes – Mexico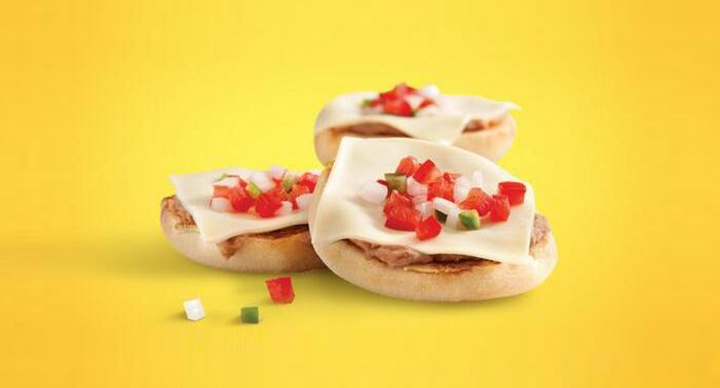 Inspired by southern Mexican cuisine with a touch of Spanish tango, McMolletes are thin toasted slices of McMuffin, topped with fried beans, cheese and pico de gallo (salsa). These colorful treats are part of the Mexican breakfast menu.
7. George Pies – New Zealand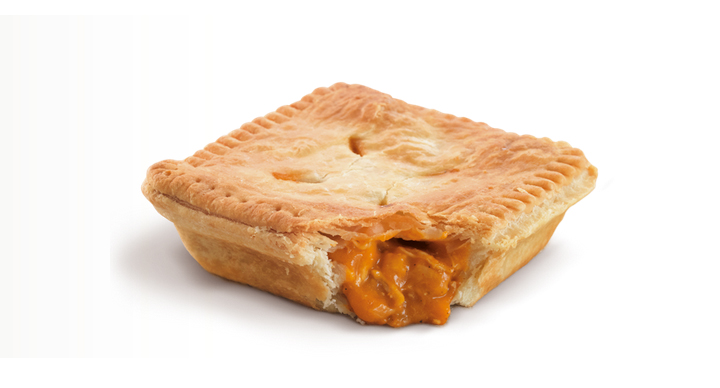 These crowd puller pies were introduced by McDonald's in 2013. Available in three flavors- Steak Mince 'N' Cheese, Butter Chicken, and Plum 'N' Custard, Maccas make them golden, crisp and fresh.
8. Parmigiano Reggiano – Italy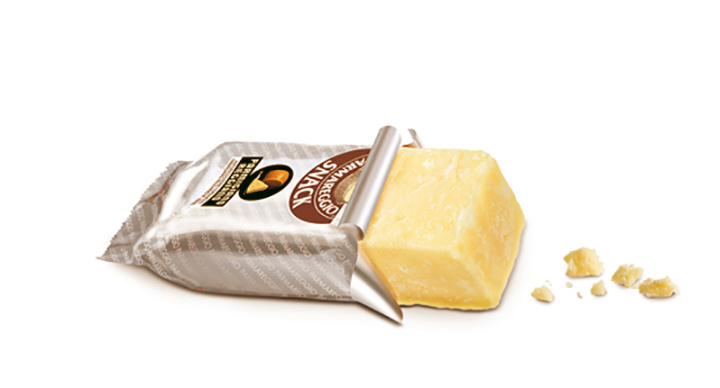 Where there's cheese, there's an Italian! McDonald's also went cheesy in Italy with an original variety of Italian cheese Parmigiano Reggiano, elsewhere known as parmesan. McDonald's offers a whole slab of cheese made of pure cow milk, only in Italy.
9. Bubur Ayam – Malaysia, Indonesia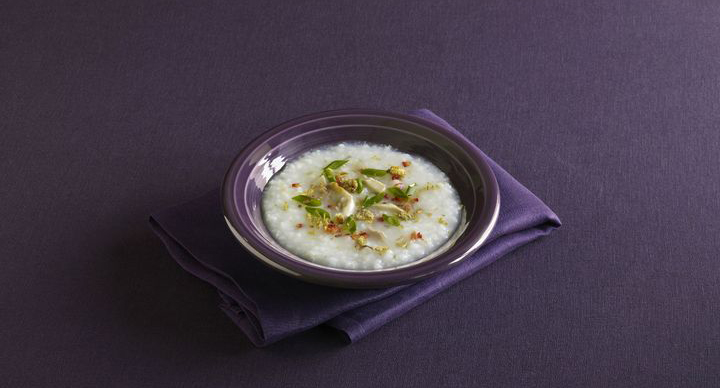 Rice porridge with shreds of boiled chicken and vegetables is the Malaysian style comfort food offered at McDonald's. An all-time favorite, this meal equally enjoyed by kids and adults.
10. Crispy Onion Rings and Cheese Puffs – Turkey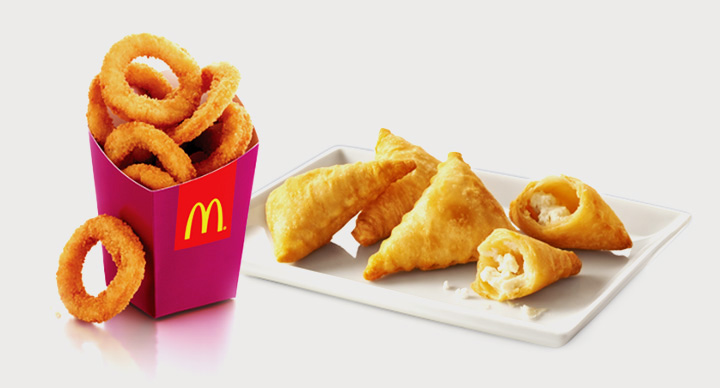 McDonald's in Turkey brought a classic twist to its menu, with onion rings and cheese puffs. Reflecting a cultural mix of Middle East and Europe, these two side dishes appeal to the masses across communities. The cheese puffs are shaped liked 'samosas', which are claimed to have originated in the Middle East itself, where they were originally called 'sambosa'.