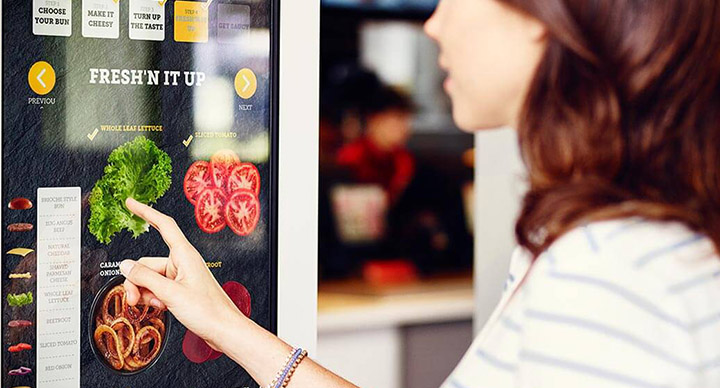 The next time you are looking at something truly exotic to eat at McDonald's, pop into a plane and go to Australia. Yes, you heard it right. Australia, where McDonald's are lovingly and reverentially called Macca's, has worked out a super smooth system that lets you choose out of 30 ingredients to make exactly the kind of gourmet burger you have been hankering for all day. And the very next day, you can change it according to your new mood! Typical to the Aussie humour, they play themselves up as well by saying "How Very Un-McDonald's"!
First the yummy buns; they have a Toasted Brioche Style Bun or a Baker's Bun. In fact, for people who are not overly fond of buns, your patty could be wrapped up in lettuce leaves! There are five different kinds of cheese ranging from natural cheddar, Colby Jack, Swiss cheese, shaved parmesan and the McDonald's classic cheese.
You can have your fill from the seven different fillings – Rasher bacon, egg, crispy bacon, grilled pineapple, grilled mushroom, tortilla strips, and guacamole. Zing it up with any of these different kinds of dips offered by the Aussies –Ketchup, Tomato Chilly Jam, BBQ Dijonniase, Aioli, Herb Aioli, Big Mac Special Sauce and Chipotle Mayo. Top it off with the toppings you like the best among Whole Leaf Lettuce, Tomato, Jalapenos, Caramelised Grilled Onion, Long Sliced Pickle, Red Onion and Sliced Beetroot.
Your customized burger can be ordered on a touch screen which takes you through the steps of selecting various ingredients. All that remains for us in India is to say Bon Voyage and Bon Appétit