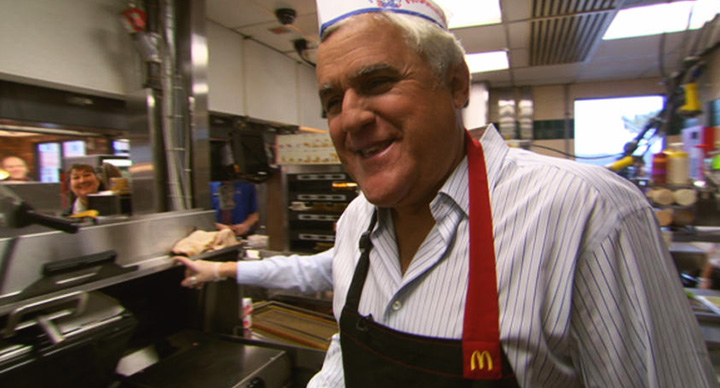 One fine morning, McDonald's customers in Andover, Massachusetts received a a jolt of surprise, when they saw longtime "Tonight Show" host Jay Leno serving burgers at the drive through window and working behind the counter.
Jay Leno, famous American comedian and actor, visited his hometown Andover in Massachusetts, his high school, and the McDonald's where he once flipped burgers, as part of a farewell segment for the "Tonight Show".
In his teens, Leno worked at the same McDonald's and it was there that he learned skills about working with people and making them laugh. In fact, this very restaurant is where Leno got his start in show business, when he won a McDonald's talent search contest in his hometown.
For Leno, 63, it was a moment that took him back to his youth. McDonald's gave the 1968 Andover High School graduate his first job as a teen.
Read more here.
Watch the video here.