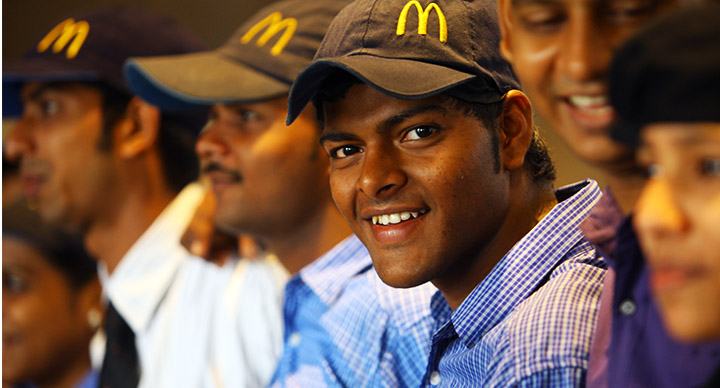 McDonald's plans to hire as many as 12,000 employees in the coming five years across the country. With the current strength of 7,500 employees, McDonald's is aiming to expand its network and create more jobs.
Seema Arora Nambiar, Senior Director, Peoples Resources, Hardcastle Restaurants, says, "With plans to open 175-250 restaurants with an average employee strength of 40-50, we will hire between 8000-12000 employees in the next 3-5 years."
So if you've got the drive, a McJob can be one of the very promising careers for you.
Read the full story- McDonald's to hire 12,000 in India over 5 years