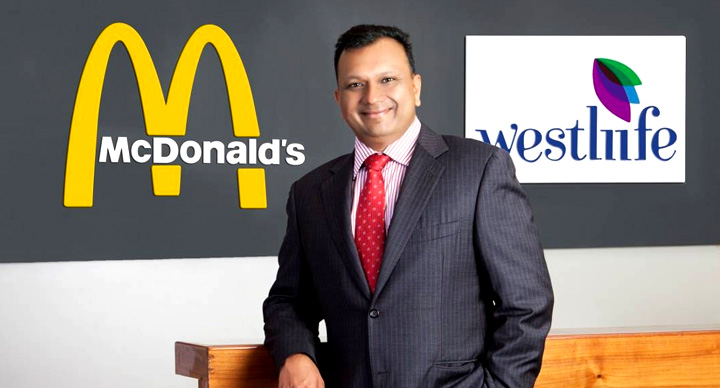 Why are Indians eating more burgers than pizzas? To that question from ET Now, Amit Jatia, Vice Chairman Westlife Development, says that it's got a lot to do with the bold moves that yielded "a bit of a differentiation" and led to a 4% growth in same-store sales in FY17 for McDonald's (West & South).
One of the big calls was to stay away from deep discounting and spend big on reimaging restaurants and adding McCafé.
"And McCafé has worked really well for us because it added a new occasion for the consumer to use McDonald's and essentially this is Barista made coffee and other beverages. As the beverage market generically was taking off, I think our timing and particularly the execution has worked really well for us," says Amit Jatia.
The other pieces of the winning strategy was Mcdelivery that has grown by over 60% in two years and today accounts for more than 45% of the business coming through web and app.
"Lastly, you know another thing that we are really proud of is brand and menu advertising. I think if you look at the menu today versus three years ago, I feel far more confident on today's menu and its resonance with our customers, with the McSpicy chicken, with the fries, with the Peri Peri and most recently the Mexican cheesy fries as well."
For the last few years, QSR industry as a whole has seen lots of ups and downs. Inflation happened, VAT was introduced, and more players joined the food market. Take 2016 for example – with a sluggish economy, followed by demonetization, the frequency of eating out was affected adversely.
The slow growth of the sector has led industry members to rethink their strategies.
On being asked how GST is going to affect business, Jatia says that it would be difficult to comment right now. "There are different taxes in different states. So for some states, prices will come down and for others, it would go up marginally. I feel there won't be much impact overall, though GST may be good for our logistics."
"A single tax across all states is a step in the right direction. Today, every time we move goods from one state to another, we face the problem of double taxation. With GST, this problem should be solved," Jatia says.
Read the full interview here.