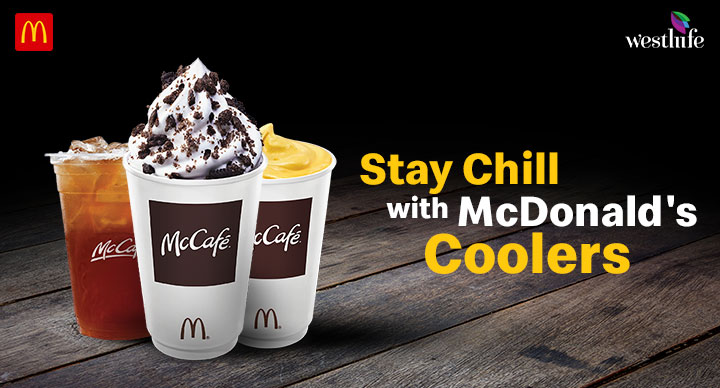 If you're wondering why you've been crankier lately, blame it on the October heat. Things however can look and feel a little different with chilled drinks from McCafé. The cherry on top? It'll perk up your mood too! We know what you're thinking – McFlurry Oreo to the rescue! But besides that, McCafé has some absolutely amazing chilled drinks that offer respite from all this heat.
Chilling with McCafé
Since it was introduced, McCafé'shot and cold beverages have become absolute crowd-pleasing favourites with McDonald's aficionados. Aside from the classic McCafé cappuccino coffee, cold beverages such as iced mocha, iced latte,smoothieshave been particularly popular.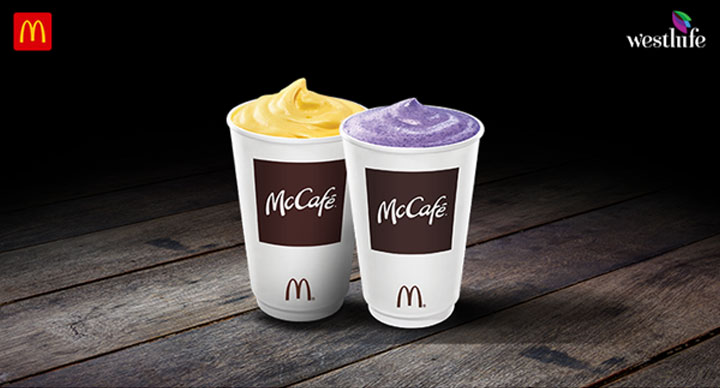 Fruit Splashes
McCafé's fruit splashes are 'nomstalgia' galore! Its fruit splash range is lipsmackin' fruit syrup with fruit bits blended with chilled water. So, you beat the heat with a wonderful drink from your childhood! A favourite is the Raw Mango Fruit Splash, which is tangy and sweet raw mango syrup with mango bits blended with chilled water. Doesn't it take you back to your Diwali holidays from school?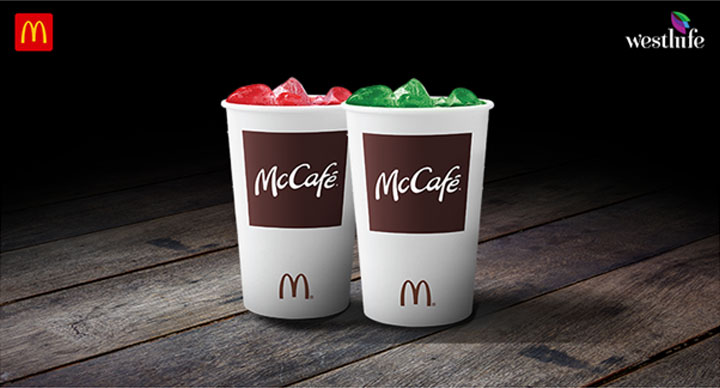 The Chiller Range
This is one of McCafé's more unique offerings and is perfect for sipping during that mid-morning break. The chiller range combines the goodness of tea and the freshness of flavours, making for the perfect respite from the heat. What's more, you have not one but three options – Strawberry, Lemon, and Green Apple Chillersthat make for a great mix of favourites and something unique.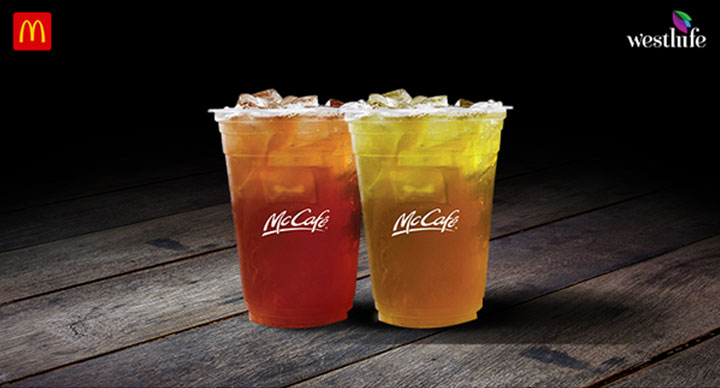 Shakes and smoothies
When in doubt, shakes and smoothies are the way to go. McDonald's classic Chocolate and Strawberry Shakes are sinful treats that everyone loves. Are you a mango lover? We have two words for you – Mango Smoothie! This cold and creamy delight is the ultimate gut-filling thirst quencher.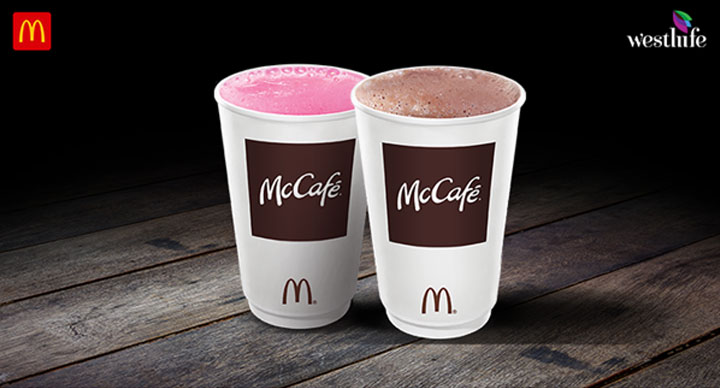 Frappes
October heat nudging you towards 'I need a change'? You need more than just a chilled drink. Behold McCafé's frappes, which belong to McCafé's original menu and are still going strong! Ice-cream lovers will love the refreshing Chocolate Frappe, which is chocolate blended with ice and Oreo cookies and topped with whipped cream. Coffee lovers, meanwhile, will love the latter, which blends McCafé's signature coffee with chocolate, topping it with chocolate sauce and whipped cream. Yum!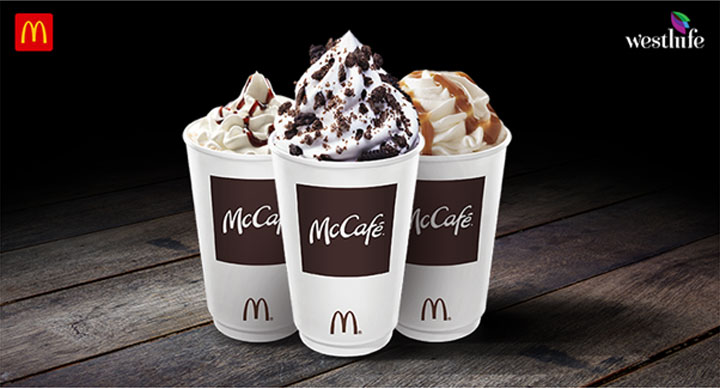 Coffees
You didn't think we were going to leave out McCafé's coffees, did you? After all, there's something about its Classic and Ice Coffee that'll change your mood by just looking at them! These refreshingly cold avatars of their signature coffee arejust what you need on a hot October day.
McCafé's chilled drinks are best enjoyed at a McCafé outlet near you. Is it too hot to move out? Fret not – just click on https://www.mcdelivery.co.in/and simply wait for your chilled McDonald's drink to arrive. Enjoy!
---
[SC1]Beside the McCafe coffee