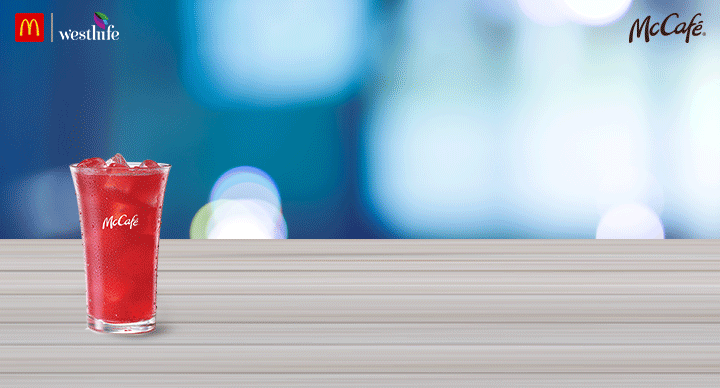 The summer is almost in full swing and to cope up with the scorching sun you'd not find a better time to refresh with some of the best McCafé drinks. Your quest for colourful, refreshing and fruity drinks from McCafé McDonald's finishes right here.
Some of the best McCafé menu favourites are Berry Lemonade Cooler, Raw Mango Cooler, Iced Americano, Shakes, Smoothies, Iced coffee. All-natural, packed with amazing flavours and super refreshing…your perfect destination for an icy treat
Berry Lemonade Cooler
Perfectly mingled with ground fresh berries, infused with water & fresh lemonade;
this zesty & delicious Berry Lemonade Cooler is free from all artificial flavours.
Raw Mango Cooler
Your weapon against the heat – Raw Mango Cooler!
A perfect mix of sweet and tangy flavours. Nothing can wake up your senses like this refreshing glass of Raw Mango Cooler.

Iced Americano
Meet our house-favourite – Iced Americano.
It's smooth, bold, and flavourful…loaded with coffee boost. Light, tasty and made without artificial sweeteners, this tempting drink beats the soaring temperature at its own game.

Shakes & Smoothies
Come aboard this satisfying & super refreshing 'only natural real ingredients' trail.
McCafé McDonald's chilled range of thick Shakes & Smoothies are here to quench your thirst. Our smoothies are made from fresh fruits and we make sure we don't use powdered milk. Only the goodness of real ingredients for you.
Iced Coffee
If you're a fanatic who is obsessed with coffee in all forms, this Iced Coffee is your answer. Get your Iced Coffee cravings fixed this Summer with an absolute perfect brew.
Believe us when we say this, our McCafé chilled drinks are impressively beautiful, fresh, and delicious. Order now directly from the McDelivery App.