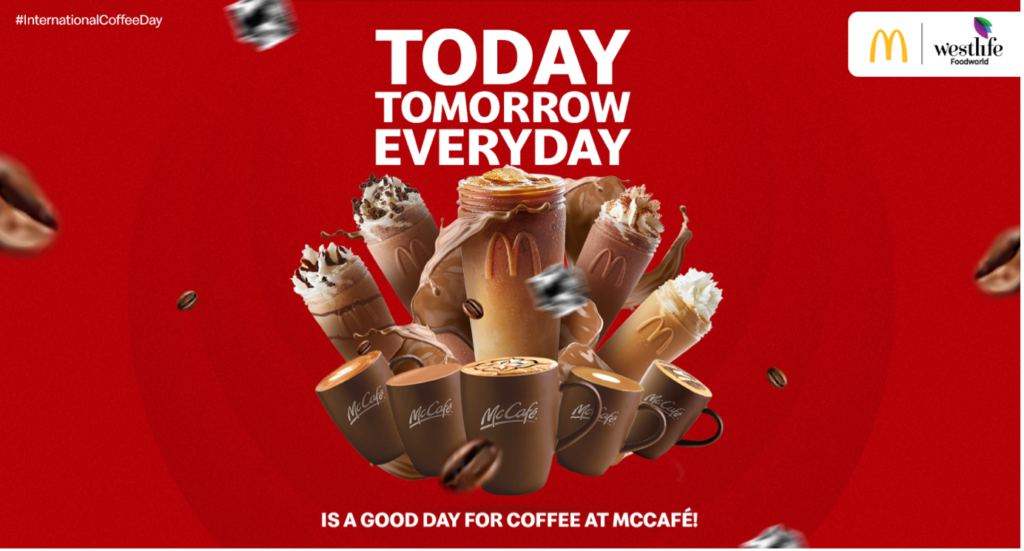 Only a coffee lover would recognize what it is to celebrate International Coffee Day! It's the day to sing to the tunes and rejoice in the admiration and appreciation for the mind-boggling aroma, delicate distinction in taste, and stimulating after-effects of this beverage.
Coffee has so many enthusiasts the world over. Some know their coffee to the T: the beans, the place of its origin, the ingredients, and the proportion, while some go by the philosophy of what's in a name, a coffee is a coffee.
This elixir does so much for so many people. It is someone's much-needed support system, some people's beverage of get-togethers, some people's mid-day motivation, and for some others the reason to keep going. So, who is not to celebrate the good old coffee in all its glory?
At McDonald's, we are celebrating it like we know it! With something new and exciting.
While some would like their coffee authentic, some would like a little party in their coffee cup on a day like this, isn't it? Hey! there is something for everyone.
Something to tingle your tastebuds and celebrate this day! Yes, there are free new flavors to add to your McCafé coffee like Cappuccino, Iced Coffee McDonald's and Chocolate Shake. More reasons to enjoy the day on a different note.
And let's not shy away from the 'gram. Celebrate your love of McCafé coffee and the free new flavors by clicking a picture and tagging us with the #McCafeSetsTheMood moments. A picture is worth a thousand words, and what better way to share the joy of your favorite beverage?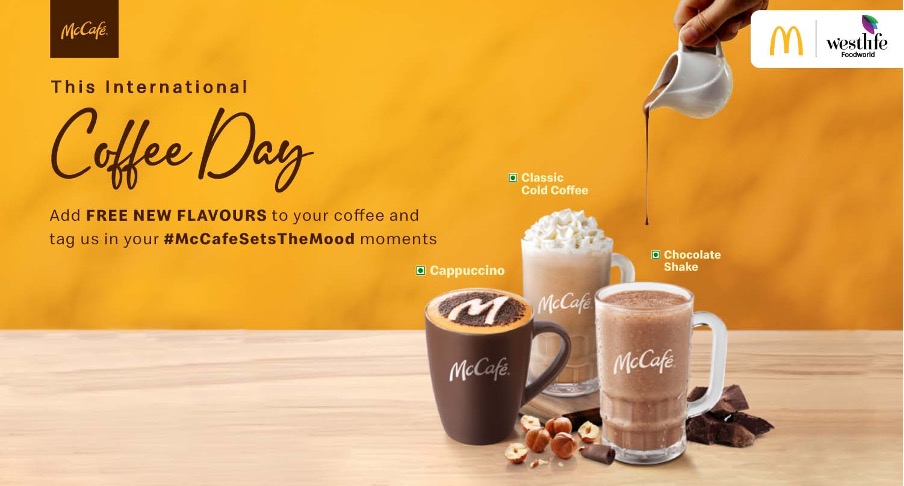 For all those who cannot do without their favorite Iced Coffee McDonald's or any other McCafé coffee, your beverage is just an order away. We are so glad you appreciate all that goes into your McCafé coffee: right from the 100% Arabica beans that are sourced sustainably from the plantations in Chikmagalur to the perfect roast that lends amazing aromas and flavors. Our skilled baristas work hard in brewing the right proportions and creating the aromatic, handcrafted cup of joy with the coffee latte art for you. We know you love it!
Every cup of coffee is a labor of love that we would like you to celebrate in the best way possible. Order, sip, click, and share. Drop in at the nearest McCafé and choose your favorite coffee or visit the McDelivery® app or McDelivery® website to order in. Don't forget to click and share as you try the free new flavors. To get your hands on the latest deals and offers, download the McDonald's app today!