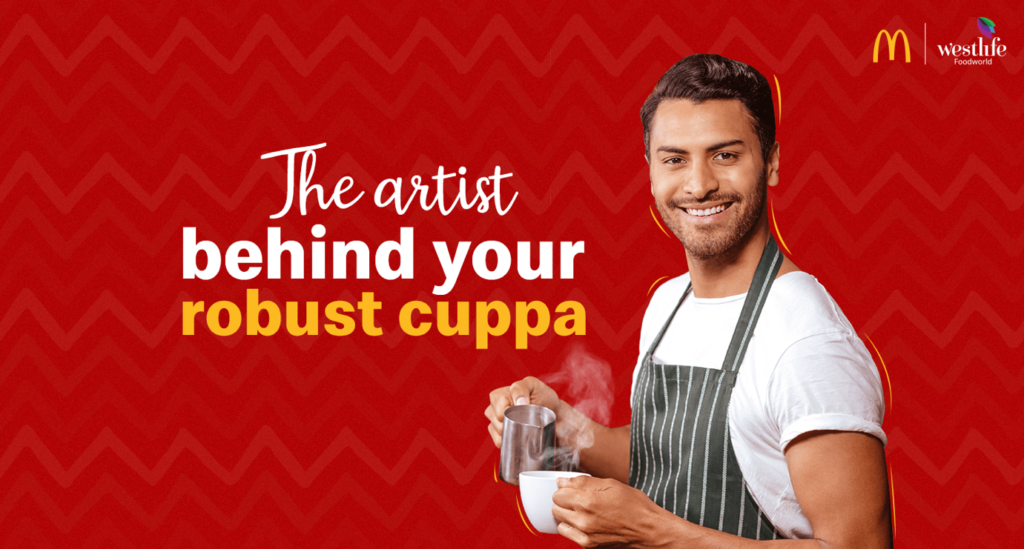 Let's talk about McCafé Latte
It isn't just another coffee, you would hear a McCafé coffee enthusiast say. And rightly so! Be it the McCafé Latte, McCafé Flat White, McCafé Mocha, McCafé Americano, or the McCafé Cappuccino, each one has so much to reveal. That brings us to the question: Do you know what makes them ever so divine?
To begin with, it is the sustainably sourced 100% Arabica beans that are grown in the luxurious plantations of Chikmagalur, Karnataka, which are then roasted to perfection. The Q graders keep a close eye on the quality from farm to cup. But that is not the entire story. While having a sought-after ingredient is a critical part, it is still just half the story.
The Baristas at McCafé
The baristas at McCafé are trained to create the best latte coffee and more. The rigorous 100-hour training that the baristas go through helps them skilfully brew the beautiful McCafé coffee with precision. The one that makes even a dull day bright, one that is the perfect way to kickstart the day, one that gives you the push to get the day going, one that can turn around even a gloomy mood! That's the McCafé coffee we are talking about, brewed by the baristas at McDonald's.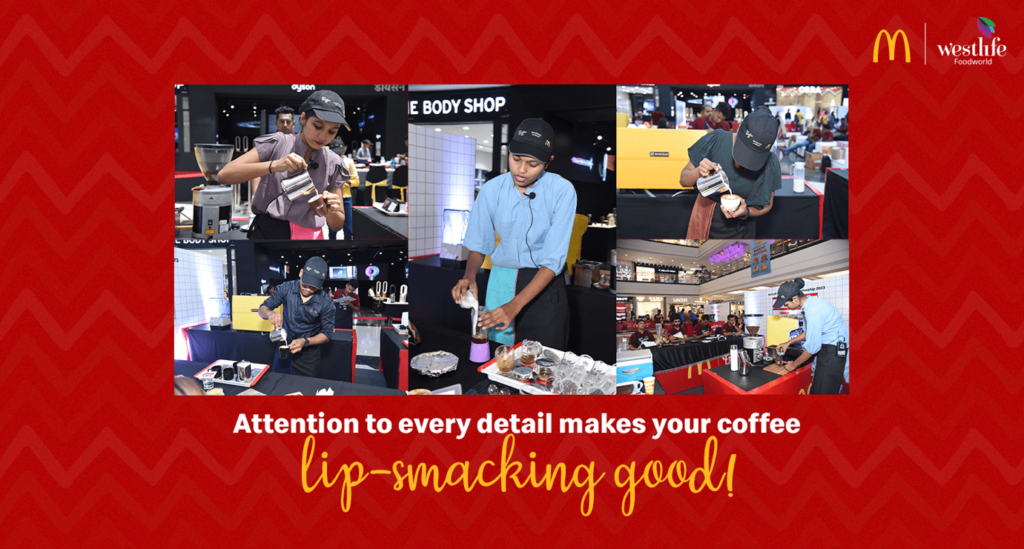 It does take skill, patience, training, and the insatiable hunger to do better, that helps them craft the impeccable coffee at McCafé. Their acumen in monitoring proportions, brewing to perfection, tamping accurately, and adding the right quantum of milk to getting the right texture of the foam is what brings to the table the aromatic, best latte coffee brewed at McCafé. One that you keep coming back for. 😊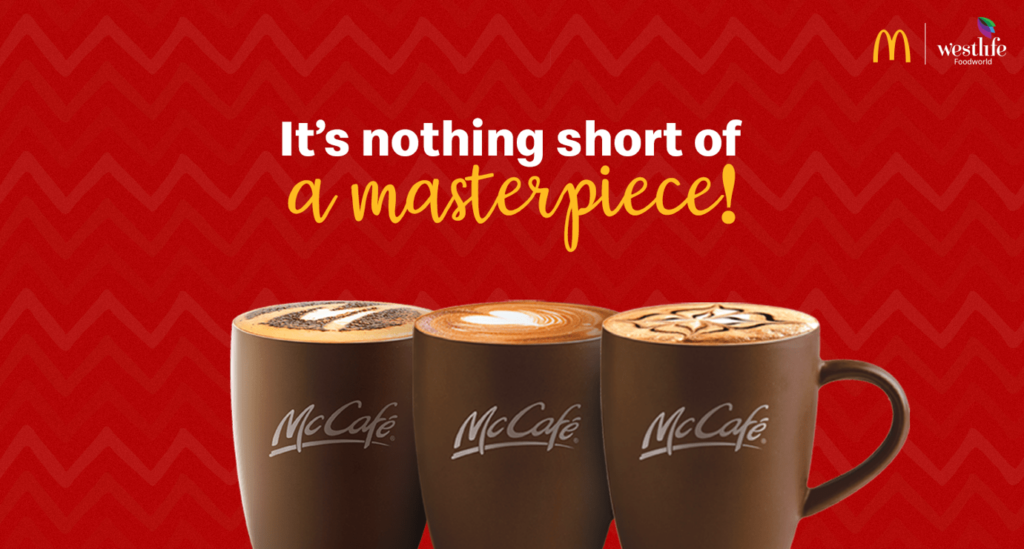 It's all heart for Latte Coffee Art
While there's nothing that compares to the first sip of coffee, the sense of smell and sight, both do have a role to play in how much one loves their coffee, isn't it? The indulgent aroma of coffee and the artfully crafted latte coffee art play a role in winning hearts. Our baristas are known for their special skills in coffee art, be it latte coffee art or your favorite cappuccino. You simply can't stop admiring your coffee before the first sip!
During all this coffee talk if you've been fantasizing about sipping on the perfect McCafé brew, head straight to a McCafé near you or simply order in from the McDelivery® app or the McDelivery® website. For offers, deals and more, you can download the McDonald's app.