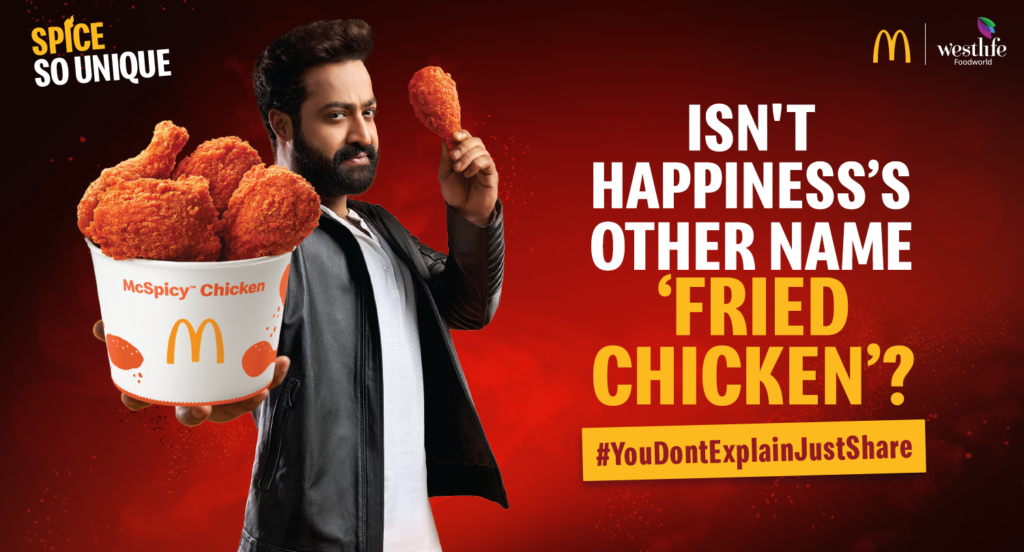 Getting together with people you love nurtures the human need for belonging. Being surrounded by good company naturally makes you feel better. And there is so much happiness when you share a meal with your loved ones, too.
When it comes to this celebration of good times, one place definitely comes to mind, doesn't it? Of course, it is McDonald's! Think of a birthday party, a friend's reunion, or a family event; McDonlad's has been a part of these.
Food, family, and friends always go well, especially with the delicious McDonald's combo meals, which have something that everyone loves. Big eats or light bites—we have got you covered!
In the spirit of togetherness, there is a new entrant on the menu that is just made for moments with company. If you hate eating alone and are hopelessly in love with chicken, then dear, oh dear, you are in for a treat with the McSpicy™ Chicken Sharers!
This is taking fried chicken and spiciness to a whole new level. The McSpicy™ Chicken is anything but regular. You need to have a bite to know. And when you do, you will know that it is, in every atom, spicy till the very end. Now, when this yumminess is relished with loved ones, the happy hormones are going to hit you like a storm.
A crispy, crunchy, golden-brown layer seamlessly opens into soft, juicy, tender chicken and never for a moment leaves its spiciness. It sounds like a scene from a dreamland, right? High-quality chicken is marinated in authentic herbs and spices, battered, thickly coated, and fried to perfection. It contains only real ingredients with zero artificial colors, no artificial flavors, or artificial preservatives. And you get all of this in a bucket! Even the Young Tiger of Tollywood, NTR Jr has said, "it's a spice you #DontExplainJustShare."
Parties can never be the same again. The most awaited and the one and only show stopper is going to be the McSpicy™ Chicken Sharers. Pass the bucket, take a bite, and move and groove to the music. Pair it with McDonald's combo meals, and it is nothing short of a feast!
The more the merrier, isn't it? With food and with people. So don't wait any longer to delve into the McSpicy™  Chicken Sharers. They will go really well with other McDonald's combo meals as well. Enjoy them with your fam jam and Friends Forever gang at a McDonald's near you. Or, bring the party home and order from the McDelivery® app and the McDelivery® website. Check out the combo meal offers and McSpicy™  Chicken Sharers on the McDonald's app.