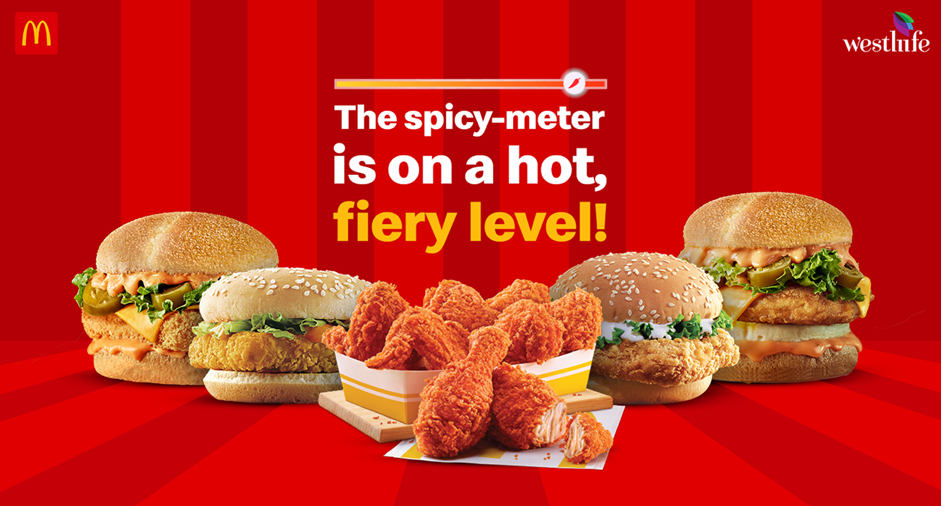 Whenever there are discussions going on about food and someone says, "I love spicy food," instantly there is a wave of excitement. Don't you feel a surge of desire coursing through you? Your tongue starts watering, and immediately you start imagining your favorite spicy meal. This reaction is quite natural, as it is almost like sending your senses on an adventure. The thrill of the wait and ultimately the magical taste is such a roller coaster of a ride. It has the perfect buildup to a crazy twisting and turning experience.
Honestly, hot and spicy food is such an incredible work of art. When you eat something spicy, your whole body feels the tingle and the zing. Right from its sight that you can't take your eyes off of it, to the aroma that fills you in with even just one deep breath, to the moment when you take a bite and your taste buds sing the song of the heavens. The feeling is as amazing as when you spot the McSpicy™ Paneer Burger price on the menu! No other food demands your attention as much as spicy food does. The body becomes fully alert; it is quite the experience!
Spicy food sounds like a great idea, even when you are sick. This especially happens while recovering from a cold, and you know exactly what you want so that you get back to your normal self. Research has also shown that consuming spicy food can boost your metabolism. That is great, right?
The McDonald's McSpicy™ range is crafted to give you a yummy, spicy, and fiery experience like no other. Be it an entire meal, a snack, a meet-up with friends, or a solo dine-in, these McSpicy™ specials are all you will be thinking of!
Spices, herbs, sauces, and the batter are skillfully combined to give the robust range of: McSpicy™ Paneer Burger, McSpicy™ Chicken Burger, McSpicy™ Premium Veg Burger, McSpicy™ Premium Chicken Burger McSpicy™ Fried Chicken, and McSpicy™ Chicken Wings. It is not just spicy, but it is McSpicy™, a whole new level of deliciousness! When the desire to treat your taste buds to a spicy and peppy meal kicks in, you know what to do. Drop by your nearest McDonald's to enjoy the McSpicy™ menu. You can also get your order delivered to your doorstep from the McDelivery® app or McDelivery® website. For offers and deals, or to check if there's an update on the McSpicy™ paneer burger price, download the McDonald's app.