Have you ever had a first date with a McCafé coffee at a McDonald's? Or, maybe met old friends for a cup of McCafé joe after a day of work? Did you discover your liking for strawberry shakes and sometimes enjoy them alone at a McCafé somewhere?
McCafé Moments celebrates all those wonderful moments when McCafé and its beverages have held and will always hold a special place. McCafé Moments is a toast to the everyday celebration of life.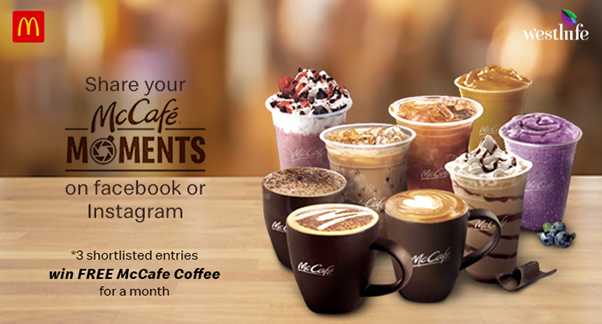 #McCaféMoments
#McCaféMoments on our social media pages (Facebook & Instagram) celebrates the best of moments with a unique theme every month. These moments could be ones that you've shared with yourselves or with friends and family. Whether you're working on your laptop while sipping on an espresso or reading your favourite book while enjoying a cold coffee, or sharing a brekkie sip on a road trip, each and every one is welcome!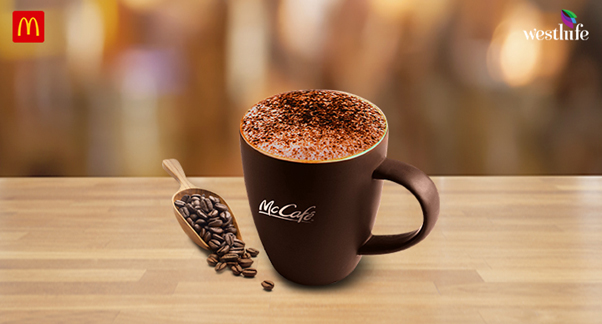 Your #McCaféMoments
So, how do you celebrate that special McCafé moment and participate with your entry? All you need to do is:
Step 1: Whip out that smartphone of yours and snap a great picture depicting the theme of the month with your cup of McCafé beverage.
Step 2: Post it on your social media and tag us.
Step 3: Include the #McCafeMoments
The result:
We'll shortlist the winners with the best photographs and re-post them on our feed. And – drumroll – whichever photo has the most votes gets free McCafé coffee for a month!
McCafé Moments is a great way to celebrate and showcase all those memorable times of your life where a McCafé beverage has made a difference. Keep an eye out on our social media pages on Facebook and Instagram to find out the theme for that month. So, get busy clicking great pictures for the theme of the month at your nearest McDonald's outlet. But first, coffee!