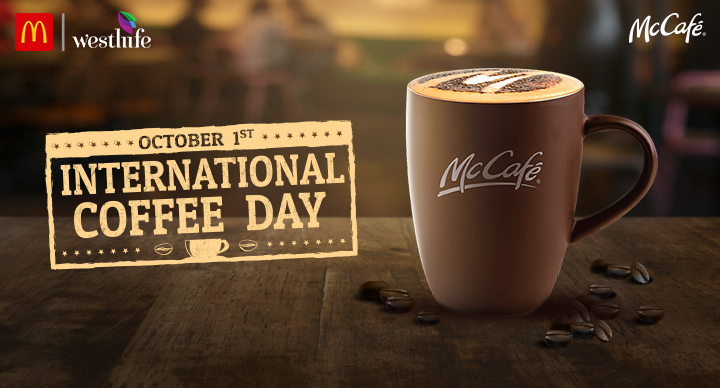 For coffee lovers all over the world, McCafé coffee is like a party in a cup. The perfect way to take on the world! Be it as a comfort drink, the much-needed morning fuel, the jump-starter to open your eyes, the energy bar, or the one that gets the creative juices flowing.
Now, doesn't that make you curious about what goes into your much loved McCafé coffee? With a perfect day like International Coffee Day today, here's the insider info about your beloved cup of coffee.
The coffee hangout since 2013, McCafé is now the second largest coffee chain by units, with over 200 McCafés in West and South India brewing the aromatic coffee varieties of your liking.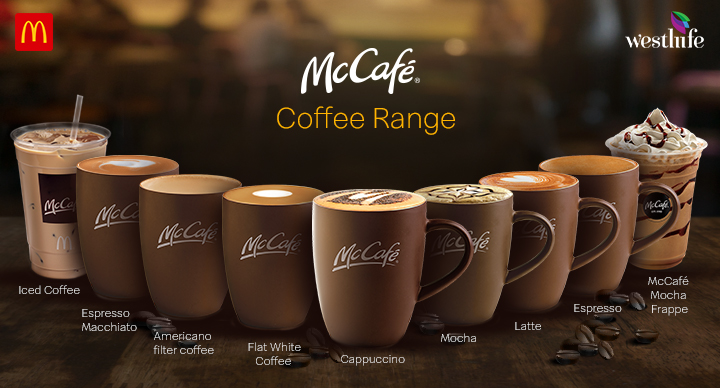 Spilling the beans
Our coffee beans are sourced from the verdant plantations of Chikmagalur. We use 100% Arabica beans that are generously fertilized to lend your coffee beans the fine quality. Their limited availability makes them a sought-after bean, and we ensure that they are sourced in a sustainable way and roasted to perfection.
On-point & skilful baristas
Well, that was just the start of the brewtiful story. We've got the experts closely monitoring the proportions, grinding the coffee to the exact brewing time, tamping nicely, to adding just the right amount of milk to getting the perfect texture of the foam that makes McCafé coffee aromatic, handcrafted, smooth and rich in taste. When we say we take the handcrafted art of coffee making seriously, we mean every sip of it! McCafé baristas undergo close to 100 hours of rigorous training before they whip magic, flaunting the cool latte art with utmost finesse.
Grading to world standards
Our Q Grader is the one who ensures that your cup of coffee is nothing less than the world's best. Our coffee expert is aware of the grading and cupping protocols from around the world, and keeps up with the latest coffee trends to keep the love for coffee strong, and how!
Celebrating the perfect brew
We've served more than 10 million cups of awesomeness across India. McCafé coffee has quickly become a fan favourite everywhere. If you're eyeing to make today even more special, here's the McCafé menu of hot and cold coffee beverages that offer the perfect start, middle, and end to your day.
So, which McCafé coffee would you like to sip on to today?