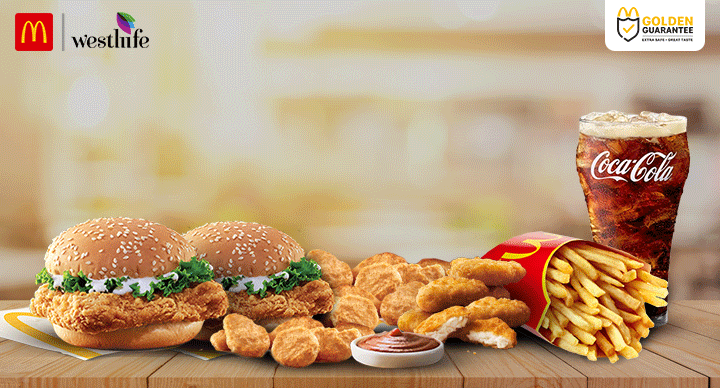 There are other days of the week.
And then there's Sunday.
You can wake up whenever you want, without any office work coming your way, and enjoy any meal at any time.
What's even better about this highly awaited day of the weekend is the opportunity to spend uninterrupted quality time with your family in the safety and comfort of your home.
Why not make the most of this occasion with a lively Sunday family meal you can all partake of together? Especially by ordering a McDonald's combo of your choice?
Be it for your Sunday brunch or lunch, or supper or "linner" (the mealtime between lunch and dinner), we have a range of meals you can share with your family. Choose any or all of these from the McDonald's India menu to make it a memorable Sunday with your loved ones—taking all precautions, of course.
Eat all the day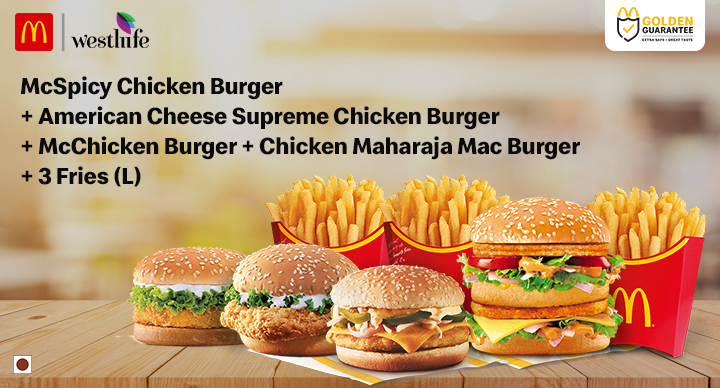 Too lazy to cook or order separately for each meal? Call for 4 McAloo Tikki Burgers + 2 Fries (M) + 2 Coke (M) from the Stay Home Combos section at ₹440. This well-flavoured meal will truly simplify your life. Chicken lovers can opt for McSpicy Chicken Burger + American Cheese Supreme Chicken Burger + McChicken Burger + Chicken Maharaja Mac Burger + 3 Fries (L) at ₹949—perfect for family members with different tastes.
Binge and binge-watch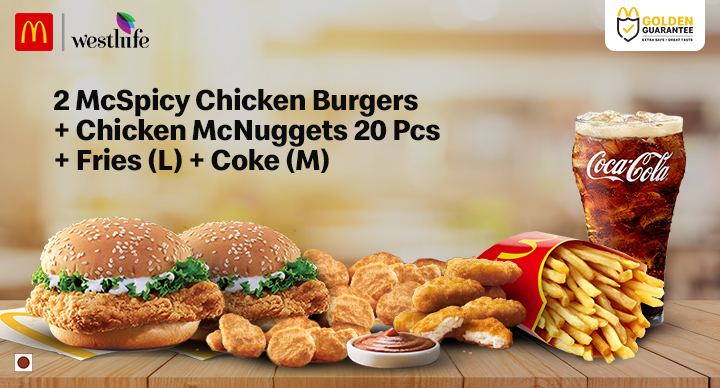 Club your movie time with 2 McSpicy Chicken Burgers + Chicken McNuggets 20 Pcs + Fries (L) + Coke (M) at ₹859. While the McSpicy Chicken Burgers will liven up your cinematic experience, the super-crispy Chicken McNuggets and Fries are great to nibble on when the onscreen drama keeps you hooked.
Table for two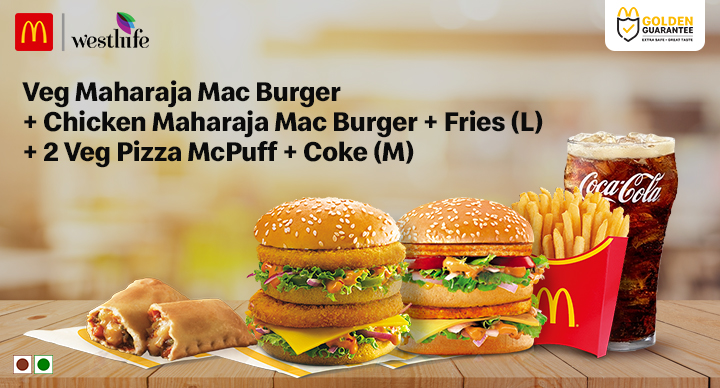 We know you don't want to share your tasty and towering Maharaja Mac with anyone—not even your partner in crime. That's why we recommend the Veg Maharaja Mac Burger + Chicken Maharaja Mac Burger + Fries (L) + 2 Veg Pizza McPuff + Coke (M) combo for a family of two. Only at ₹712. Warning: you may end up too preoccupied relishing your Maharaja Mac, though.
Have a heartwarming cuppa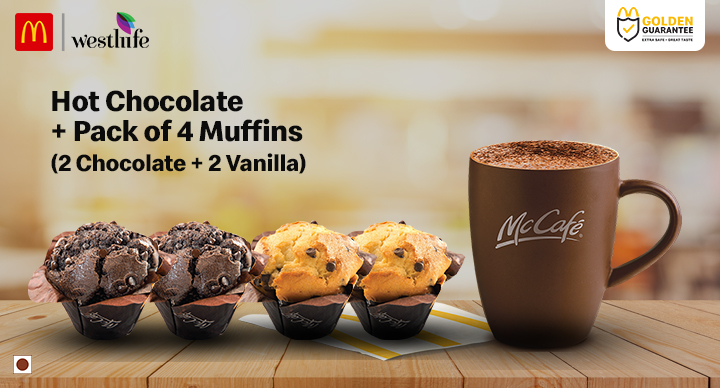 Host a wonderful teatime for your family with our Moroccan Mint Green Tea or Cappuccino (2 of each for ₹156), which will refresh everyone even more in an instant. Include our Hot Chocolate to make things richer. As for the dessert, don't look beyond our chocolate-chip-studded Pack of 4 Muffins (2 Chocolate + 2 Vanilla) for ₹370.
We hope we've helped you make up your mind. Order on the McDelivery app right away and have a very happy n' lazy Sunday!