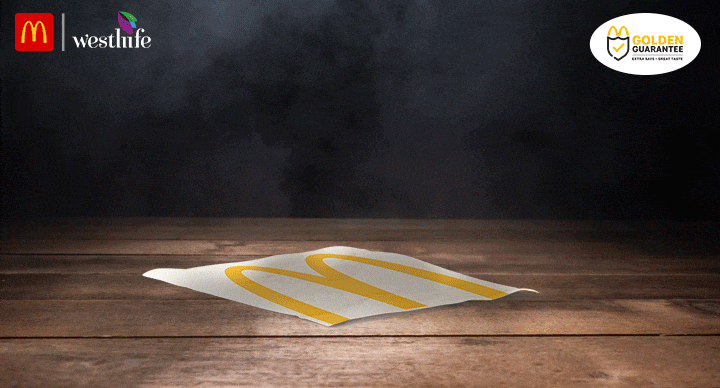 Craving for dessert can strike anyone at any moment. So, it's always better to be prepared for it. And here at McDonald's, we have plenty of sweet treats to choose from.
Here are 5 of our picks from our selection of McDonald's desserts for your anytime indulgence. Whether you favour a McDonald's ice cream or want to savour a heartwarming pastry, there's something for everyone here. And if you don't want to share yours with anyone, we won't blame you at all. In fact, we completely understand. Because we know they are that delicious 🙂
McFlurry Oreo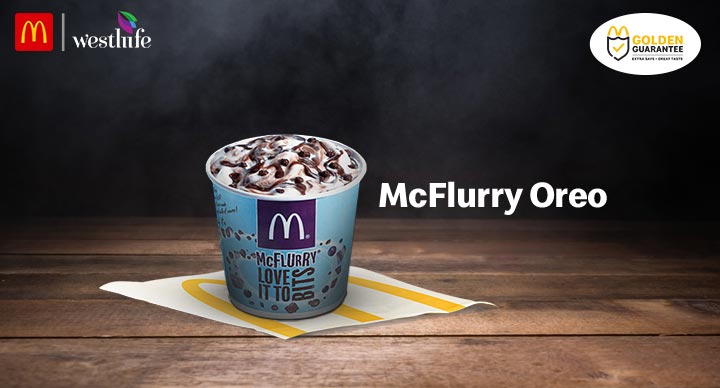 What happens when McDonald's Soft Serve ice cream, with all its simple and creamy goodness, meets the chocolatey crunch of crumbled Oreo cookies? A match made in heaven, and a party of textures and flavours for your taste buds. This frozen treat also makes McDonald's McFlurry Oreo the perfect summer indulgence of your dreams. And the perfect way to chill out after a long, work-filled day.
Soft Serve Hot Fudge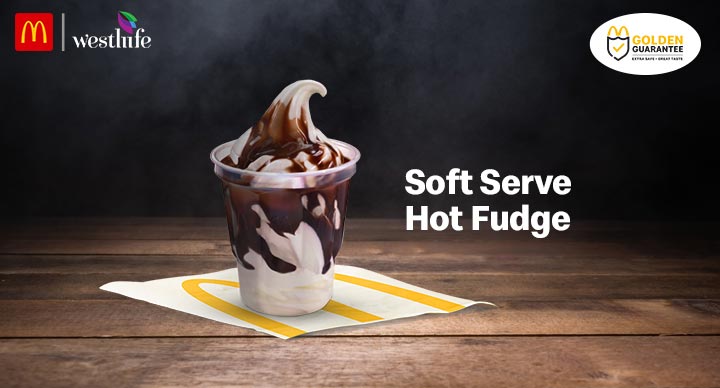 Nothing beats the heat the way our Soft Serve does. And when you have a glassful of one topped with a gooey hot-chocolate fudge, it's a delicious, refreshing option for those sunny, sultry days. There's no better remedy for your summertime cravings, if you ask us. Don't be surprised if you find yourself licking off your spoon until the last bit.
Vanilla Chocolate Muffin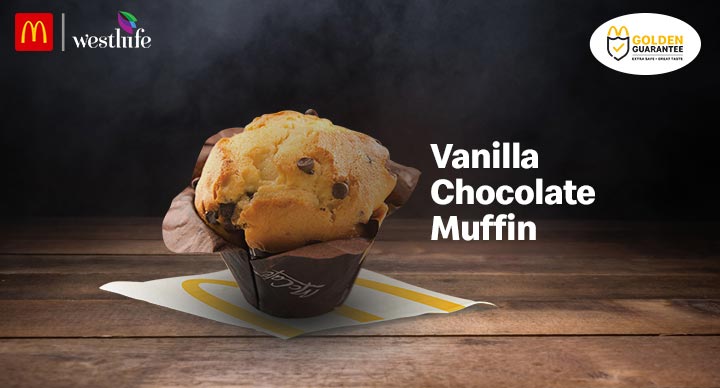 Liven up your coffee time with this fluffy muffin, which comes with chocolate chips dotting it like stars. Pair it with our Latte or Flat White to recreate a café-like experience at home. In any case, a bite off this soft affair will transport you straight into dessert heaven.
Brownie Hot Fudge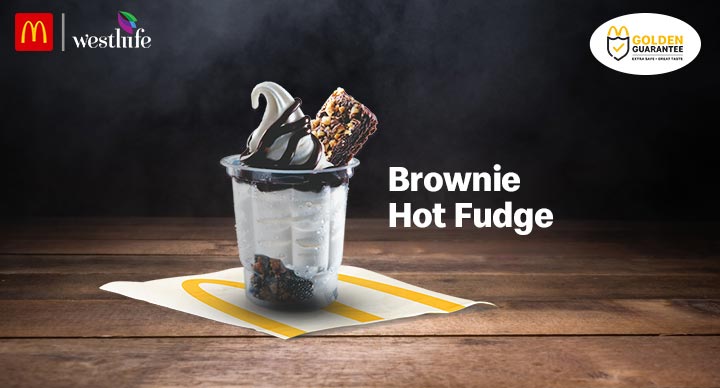 Need something sweet and soothing after your McSpicy Chicken or McSpicy Paneer Burger? Ensure you order this one along. With a luscious chocolate brownie and hot-chocolate fudge resting atop a smooth vanilla Soft Serve, you can't end your meal on a more satisfying note than this. Though, it can also act as a meal of its own if you prefer.
Chocolate Chip Muffin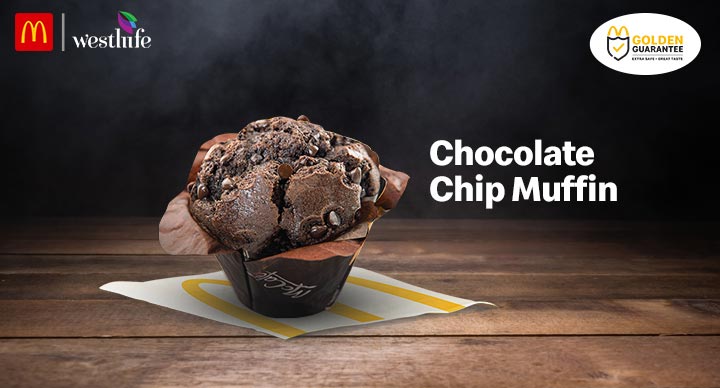 A chocolate muffin teeming with chocolate chips is anyway a massive chocolate overload. Team it up with our Mocha or Hot Chocolate, and it's a chocoholic's greatest wish come true. You can always have this chocolatey muffin by itself—it's just as moist and decadent for your taste.
Save this guide to the most sinful and heavenly McDonald's desserts and ice creams. And when those cravings come calling, get tapping on the McDelivery app and order away!