Barbie and Hot Wheels… Pretty sure nobody needs an introduction to these toys. Everyone has practically grown up with them. But who says we've grown out of them? Which is why McDonald's Happy Meal is thrilled to present to you an exciting version of the toys that we all love so dearly- "You Can Be Anything" Barbie and the "Challenge Accepted" Hot Wheels.
Truly an exciting news for girls, boys, and adult Happy Meal toy collectors, all alike!
Your Barbie, your choice!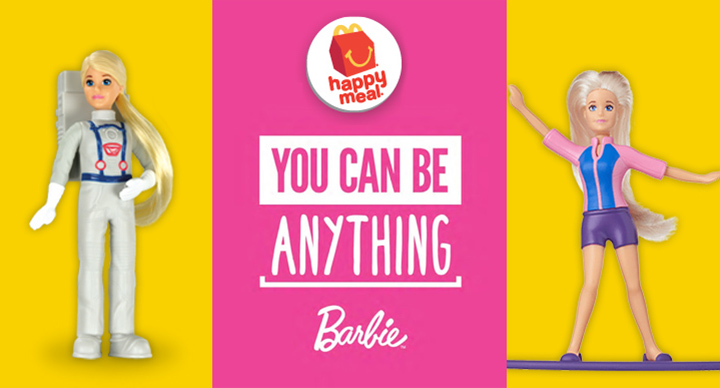 When it comes to Girl Power, Barbie has come a long way. So if you think that it is just a fashion doll, you couldn't be more wrong. McDonald's "You Can Be Anything" Barbie is going to have young kids inspired, broaden their minds, and to become the person they really want to be.
From the science nerd Astronaut Barbie to the cool Surfer Barbie and Pop Star Barbie, and not to mention, the mythical Mermaid Barbie, McDonald's "You Can Be Anything" Barbies are a way to show the world that when it comes to a girl's potential and abilities, sky is the limit!
Your Hot Wheels, your challenge!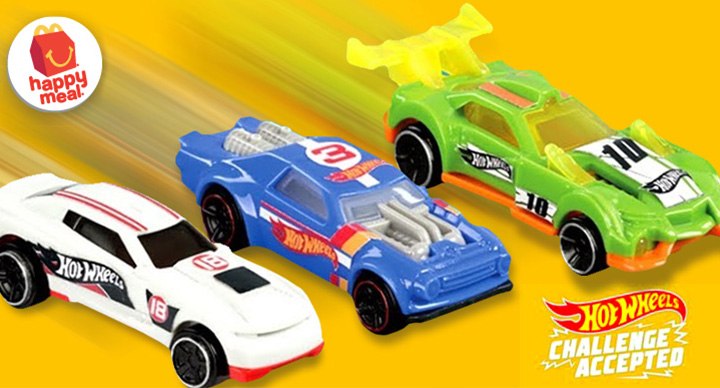 The latest McDonald's happy meal toys are not only about choosing who you want to be, but also about finding creative ways to face challenges. So, not far off the track, the "Challenge Accepted" Hot Wheels are here to spark creativity in kids to find new ways to approach obstacles. "How does that work?" You may ask. Well, here's how-
With the "Challenge Accepted" Hot Wheels, we are challenging kids to create their own amazing tracks and courses where they can show off their skills and cool Hot Wheels stunts.
Get a chance to collect all four Hot Wheels along with a different piece of track with each Hot Wheel- D-Muscle with a Tight Turn Ramp, GT Hunter with a Ring of Fire, Night Shifter with a Gate Crasher, and Winning Formula with a Fulcrum Ramp.
Get collecting guys! These Happy Meal toys are available for a limited time period only!