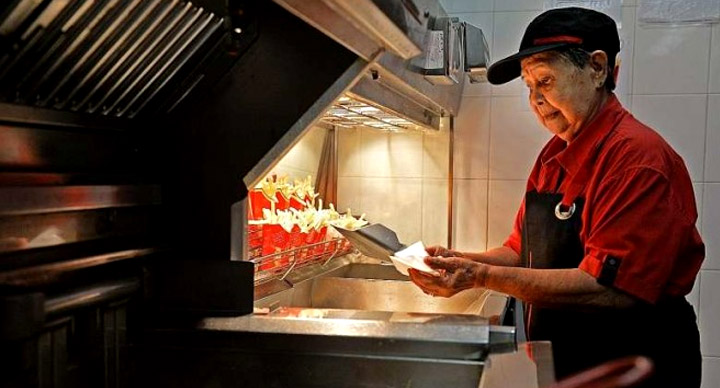 If you happen to visit the Bedok Interchange McDonald's restaurant in Singapore, don't forget to say hello to 92-year-old Goh Gwek Eng.
The agile nonagenarian from Singapore is McDonald's oldest employee working. Goh is a great-grandmother heading a large clan of five children, 10 grandchildren and 20 great-grandchildren.
At the Bedok Interchange McDonald's, just 20 minutes away from her home, Goh has been working since 1998 and by all accounts enjoys her job to the fullest. Although she admits that the toughest part of her job is to stand near the oil where fries are made, as it gets hot but she has no plans of retiring anytime soon.
Ask her what keeps her going and this is what she has to say, "Now that most of my children are working or have their own families, the house is very quiet. I plan to keep working as long as I am healthy".
Read the full story here.