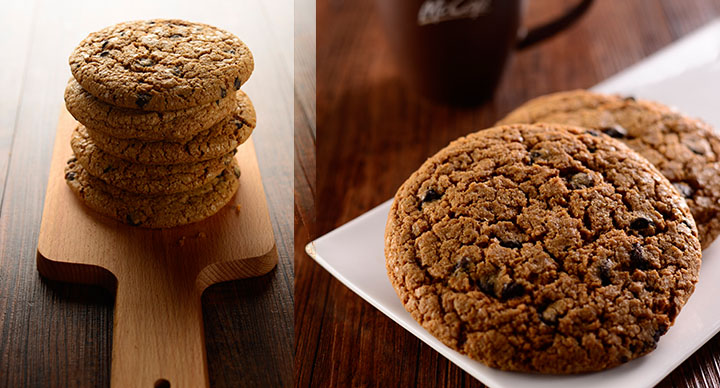 While cafes are generally where one goes to for a mug of your favorite brew, we can't forget the importance of a tasty bite that can enhance that café experience. At McCafe, the carefully curated selection of goodies include cookies, muffins, cake slices and cheesecake.
What makes the snack menu at McCafe unique?
For starters, they have a broad choice of options for vegetarians and non-vegetarians. Eggless baked products generally come with the challenges of becoming too dry, dense and often lacking in flavor. The McCafe range of 100% vegetarian products was created exclusively for the Indian market and is light, moist and wholesome.
Eggless products on offer include a decadently delicious Chocolate Chip Muffin (with a gooey burst of melted choco-chip at its centre), and a refreshing Blueberry Cheesecake (Blueberry bits interspersed amidst a light, airy cheesecake).
Another interesting titbit – they have a choice of delicious cookies that are baked fresh, to order at the outlet. This ensures freshness and no moisture loss is caused due to reheating. The Chocolate Chip Cookies and Oats & Raisin Cookies are perfectly crunchy on the outside and delectably chewy at the centre – an ideal on-the-go bite.


Contributed By Rahul Chittyana